Family Amenities & Excellent Schools in Wilmington
New townhomes in Delaware
Thanks to a focus on world-class education, tax-free shopping, affordable housing, and a diversity of outdoor recreation options, thousands of families move to Wilmington, Delaware every year. Situated in the acclaimed Brandywine School District, Darley Green townhomes and condos have attracted homebuyers looking for best place to raise their families. With prices starting in the low $200s, everyone can afford their dream of a new townhome in Delaware.
The master-planned community of Darley Green captures the essence of an old-fashioned town with communal green spaces, tree-lined streets, an onsite library, and manicured jogging paths all expertly woven into one beautiful neighborhood. Children love the ample play areas, and parents appreciate the proximity to restaurants and local businesses, which are all just moments away.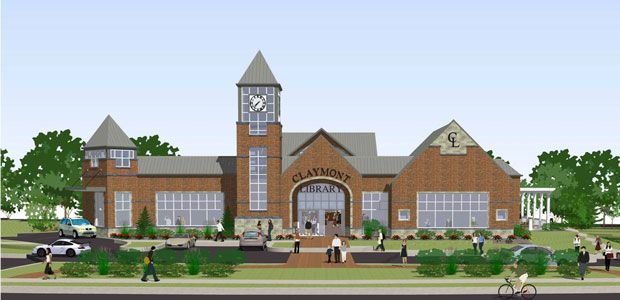 Excellent public education and outdoor recreation
Home to 552 acres of protected parklands including the popular Brandywine Zoo, Wilmington features a host of exciting attractions for the whole family. Take a day trip to the revitalized Riverfront, which houses the Delaware Children's Museum and the DuPont Environmental Education Center at the Urban Wildlife Refuge.  The center features interesting exhibits on natural and cultural history, native wildlife enclosures, as well as education programs geared for all ages.
From kindergarten to college, parents won't be disappointed with the selection of highly-rated public and private schools in the area. Delaware is 8th in the nation in spending per pupil, and the state recently implemented Vision 2015 – one of the most comprehensive education improvement plans in the country, created to ensure that every Delaware public school student is prepared for success in life. The following Wilmington schools have been awarded national silver or gold medals for excellence:
Cab Calloway School of the Arts
Odyssey Charter School
The Charter School of Wilmington

Contemporary houses for sale in Delaware
Darley Green welcomes your family to enjoy its exclusive address, where lifestyle experts, cutting-edge architects and landscape planners have crafted the traditional American hometown with a modern twist. Enjoy free time with your little ones while we take care of the leaf-raking and snow: Darley Green is completely maintenance free! Featuring up to 2,500 square feet of living space, select a three-story story townhouse or a luxury condo from our portfolio of houses for sale in Delaware.
Enjoy Delaware livingat its best in the family-friendly community of Darley Green. Stop by today – anytime between 11 AM to 6 PM – to browse some of our new townhomes in Delaware. For questions or to schedule an appointment, please contact Amy Maluski, Community Sales Manager, at 302.655.2600.