Hottest New Restaurants in Wilmington, Delaware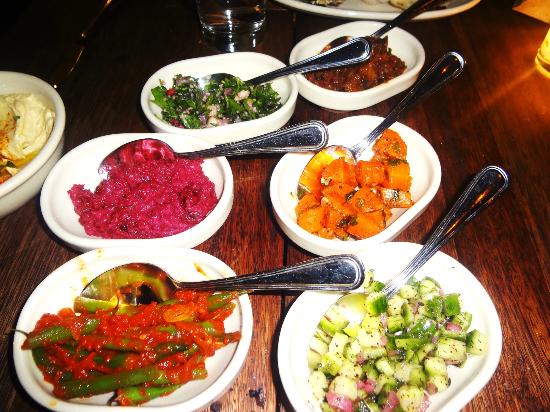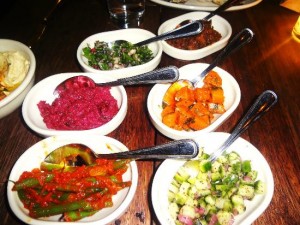 Spring signifies "freshness" and "rebirth," so why not try one of the new restaurants to open in the Wilmington, Delaware dining scene? Residents of the Darley Green community in Wilmington don't have to wait until the snow melts to experience new culinary delights.
For a taste of excellence, check out these area restaurants, all located within 20 minutes of our master planned community.
Merchant Bar
426 N. Market St., Wilmington (15 minutes from Darley Green, via I-95 S)
Global cuisine will be paired with craft beer, wine and cocktails at Merchant Bar, across the street from La Fia. You'll be seated at high top tables and bar stools in a "whimsical and fun" environment overlooking Market Street. Menu options include small plates offering everything from smoked duck and lobster to filet mignon and hot dogs. Yet, owner Bryan Sikora wants you to know Merchant Bar is also a place where you can "get a meal," no matter the size of your appetite. Larger plates feature items like filet mignon sandwich topped with lobster tail and homemade charcuterie platters.
Brew HaHa!
Powder Mill Square, 3842B Kennett Pike, Greenville (17 minutes from Darley Green, via I-95 S)
Local residents have long enjoyed a cup of Joe at Brew HaHa! locations on Marsh Road, Concord Pike, Delaware Ave and Market Street. The latest opening in Greenville will be their "flagship" property, featuring 3,000 square-feet of space, rather than the usual 750. In Spring 2016, Sunni Juice Bar & Café at Powder Mill Square is re-opening as Brew HaHa!, which will serve small plates, craft beers, specialty cocktails, coffee and weekend brunches. The new space will feature indoor and outdoor seating and will be "lush with flowers and plants," similar to Wilmington's Trolley Square location opened this past April off North Du Pont Street.
North Quarter Creole
837 N. Union St., Wilmington (15 minutes from Darley Green, via I-95 S)
As of late November, this Cajun-Creole-inspired restaurant on Union Street transformed the old Latin Fusion into a cozy upstairs bar with an artsy atmosphere to enjoy homemade gumbo, po-boys, red beans and rice, and a full menu of creative tacos. Interesting offerings include their crab and mac skillet appetizer, blackened mahi mahi Caesar salad and Muffuletta sandwich made with garlic herb vegetable New Orleans olive spread, smoked ham, mozzarella and provolone.
Live & dine in Wilmington, DE
These are just a few of the newly opened places to try if you live in Wilmington, Delaware. Other new names opening within the last year include: Tonic Bar & Grille (111 W. 11th St.), 3 Doors Brewing Co. (827 N. Market St.), Cocina Lolo (405 King St.), De La Coeur Café et Patisserie (1836 Lovering Ave.), Opa! Opa! (11A Trolley Square), 8th & Union Kitchen (801 N. Union St.), and Locale BBQ (1014-1016 Lincoln St.).
Beautiful new homes in Delaware
Want to live within 20 minutes of the hottest dining spots in Wilmington, Delaware? Darley Green is an upscale master-planned community close to all the action. To arrange a tour of our move-in ready townhouses and condos in Delaware, please call (302) 655-2600.