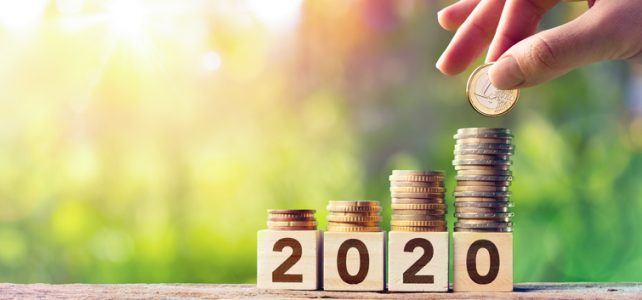 No Sales Tax in Delaware: See How Much You Can Save in a Year
Looking to save money this year so that you can put more toward saving for retirement, taking more vacations, paying off student loans, or just living more comfortably for less money? Well then, you might want to consider buying a home in Delaware.
Delaware is one of the few states in the U.S. that allows you to make completely tax-free purchases on anything. While you might not pay much attention to the relatively small amount added to your total for each transaction, those dollars can quickly add up. Sales tax is especially burdensome when you're making big purchases, such as a new car, a home, furniture, electronics, etc.
How much can you save without sales tax?
There are a lot of things to factor when determining exactly how much you'll save, such as what the sales tax percentage is in your current state, what your normal spending budget is, and if you're making any changes to your spending habits once arriving in Delaware. However, for quick comparison, we'll break down the average consumption.
According to data collected by the Bureau of Labor Statistics (BLS), the average household made $78,635 before taxes and spent about $61,000 of that in various expenditures. Since not all of those purchases would be subject to sales tax in most states, let's see the break down of how the average family spends their paycheck, along with the savings opportunities that eliminating sales tax can provide:
Eating out – $3,459
Apparel and Services – $1,866
Vehicle purchases – $3,975
Entertainment – $3,226
Personal care products and services – $768
Expenditures – $2,030
These goods and services, averaging a total of $15,324, are usually taxed in most states. With state sales tax rates wavering between 2.9% and 7.25%, this can mean consumers are spending an additional $444 to $1,111 each year just in sales tax. Imagine having that money to put toward a dream vacation or to pay off some debt.
For some people, that number may increase even more. If you live in a state that imposes local sales tax in addition to state sales tax, you may be looking at a combined sales tax rate as high as 9.53% for every single purchase. That would mean you're spending nearly $1,500 a year in sales tax alone.
Add in other expenses that could be taxed in your state, such as gasoline ($2,109), groceries ($4,464), and education ($1,407), and you could be paying an annual sales tax as high as $2,220.
Ready to post the "For Sale" sign on your lawn yet?
Where to buy in Delaware
Saving on sales tax is just one of many reasons to consider buying a home in Delaware. Montchanin Builders is proud to offer affordable, luxurious new construction homes in New Castle County, Delaware that give you the space and amenities you need in a unique master-planned community setting. Customize your new home at our Design Center by selecting floor layout, cabinets, counters, flooring, and more.
Take advantage of competitive interest rates and homebuyer programs when you work with Cardinal Financial, our preferred lending partner. Call today to schedule a tour today!