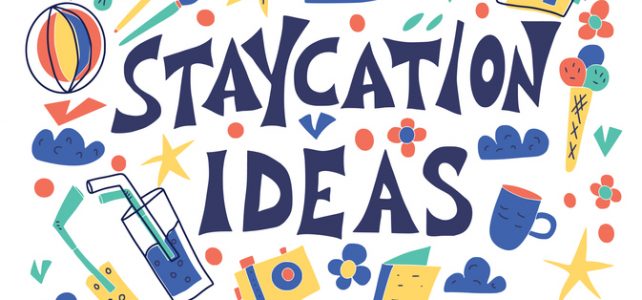 Summer Staycation in 2020? Here Are Some Fun Ideas
This year has certainly been a challenge for everyone, but there is no reason why you can't have fun this summer. A staycation is the perfect solution that bypasses travel restrictions and safety concerns alike. Whether you're planning to pamper yourself during the perfect solo staycation, looking to create a couples' stay-at-home retreat, or to find ways to keep the kids entertained, you're sure to find some fun ideas below! Don't try to schedule every hour of your staycation, but do write down some activities to do each day.
Plan an outdoor upgrade.
After spending a few months cooped up at home, a slight change of scenery can be just the ticket. You don't have to make major changes ahead of your staycation, however. Consider hanging up a hammock in your backyard, building a fire pit, adding some plants to the living room, or even simply rearranging the furniture.
Be a tourist in your own town.
Many people live in or near places with significant historical or cultural value, yet they often don't take advantage of these resources. Pretend to be a visitor in your own town and go to places that tourists would normally visit. Visit your town's official website and look for a "For Visitors" section that recommends attractions and activities.
Become a foodie.
One of the best parts of a vacation is not having to cook for yourself. You can replicate this while staying at home. During your staycation, pick up curbside takeout for dinner at a different restaurant every night—but avoid restaurants you've previously dined at. Challenge yourself to expand your taste buds by eating foods you've never tried before. For example, if you typically go for Chinese food, try Korean instead. If you prefer Italian, try looking for a restaurant with Brazilian food.
Plan a spa day.
You can still have a spa day even if you're trying to avoid close contact with non-household members. Start with some relaxing yoga and meditative music. Then, take a long soak in the tub before pampering yourself with a facial and manicure. Don't be shy about spending the whole day in your robe and slippers—it's supposed to be relaxing, after all.
Try something new.
A summer staycation could be the perfect time to find a new hobby. Challenge yourself to go outside your comfort zone. For example, if you're a devoted woodworker, try learning how to crochet. If reading is your passion, consider learning how to play a musical instrument. Look for online classes to teach yourself new skills.
Schedule a viewing of move-in ready homes in Delaware
If you're looking for a summer activity that's as fun as it is practical, consider setting up a viewing of your next dream home. Montchanin Builders is the Wilmington, DE area's premier homebuilder, designing coveted master-planned communities such as Darley Green and The Overlook at Rockford Falls. Right now is the perfect time to buy a new home, so stop by today to see all that Montchanin Builders has to offer! Call today or fill out the simple contact form on our website.