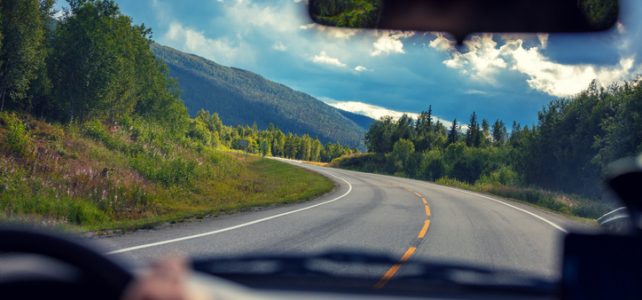 Top 3 Scenic Drives Near Wilmington, DE
Like much of the country, you've probably been cooped up at home for a while. If you're looking for a way to get out – and do it safely – consider going on one of the top scenic drive routes in the Wilmington, Delaware region. It's one of the perks of living in this area. No matter what's going on or what restrictions are in place, there is always something fun and relaxing to do.
Brandywine Valley National Scenic Byway
The Brandywine Valley Byway is a great way to enjoy both the architectural beauty of the town of Wilmington and also the scenic beauty of the surrounding countryside. Plus, this historic transportation route has played a major role in the past 300 years of American history—from George Washington to the Industrial Revolution and beyond!
The Brandywine Valley National Scenic Byway travels along the Kennett Pike (Route 52) as well as Montchanin Road (Route 100). It's a little more than 12 miles, and if you're taking your time with your explorations, it'll take about an hour to drive it. Or, you can make an entire day of it by stopping at these famous spots along the way:
Winterthur Museum, Garden, and Library
The Inn at Montchanin Village
Nemours Estate
Hagley (the DuPont Company's legacy)
Longwood Gardens
Brandywine River Museum of Art
Brandywine Battlefield Historic Site
Red Clay Valley Byway
You'll find this scenic route in northern New Castle County between Routes 52 and 48. It's an ideal choice for people who love the picturesque countryside and wooded hillsides. Like the Brandywine Valley Byway, this scenic route is also historic. It's a transportation route that dates back to the early European settlements.
The Red Clay Valley Byway is about 27 miles long and will take you about an hour to drive. However, you may want to stop at a few notable places along the way, such as the following:
Red Clay Ravine Natural Area
Ashland Nature Center
Mt. Cuba Center
Auburn Heights Preserve
Harriet Tubman Underground Railroad Byway
This Brandywine Valley National Scenic Byway travels through Delaware, Maryland, and Pennsylvania. On this route, you can explore incredible sites on the Underground Railroad that were used to shepherd enslaved men, women, and children to freedom, as well as sites that were personally connected to Harriet Tubman. The more than 30 sites along this route include the following:
Harriet Tubman Memorial Garden
Harriet Tubman Museum
Harriet Tubman Underground Railroad Visitor Center
Bucktown General Store
Brodess Farm
Tuckahoe Neck Meeting House
Note that some of these sites, such as the Harriet Tubman Visitor Center, may be temporarily closed due to the pandemic. Always check before you go for the latest information.
Check out new construction homes in New Castle County, Delaware
When you live in the New Castle County area, there is no shortage of beautiful places to visit and things to do in the great outdoors. Whether it's a drive through the scenic countryside or a walk through a nature preserve, residents love taking advantage of all that Delaware has to offer. Right now, you can benefit from competitive pricing on move-in ready homes in Wilmington, Delaware, from Montchanin Builders.
We are the region's premier homebuilders, with a focus on designing master-planned communities with spacious lots and architecturally exquisite homes. Call today to schedule a personal tour or ask about our special financing offers.