Top 5 Ways to Celebrate the Holidays in Wilmington, Delaware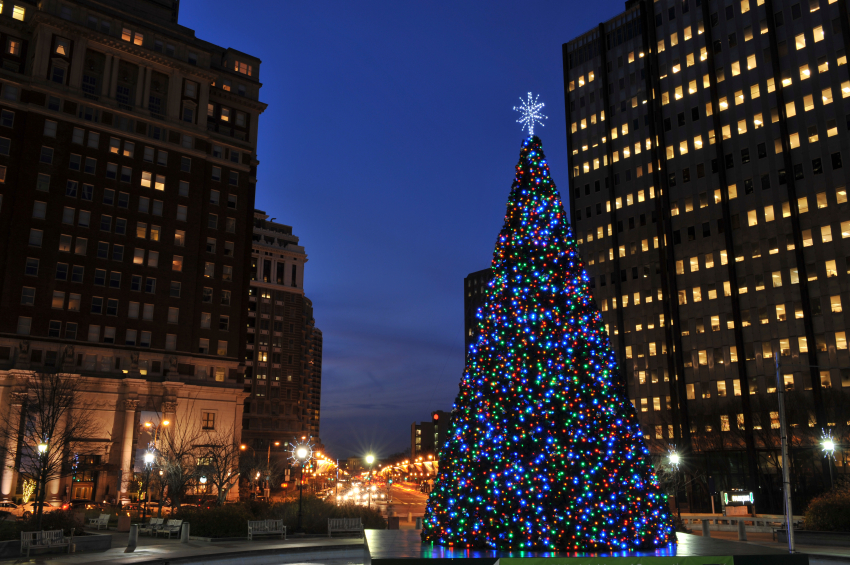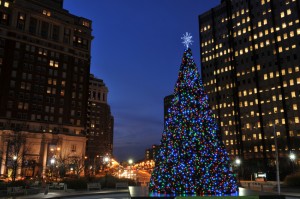 Darley Green residents are a fortunate bunch. We have access to the best tax-free shopping in the boutiques along Route 52, 130+ shops in the Christiana Mall, and 90 stores in the Concord Mall. Over 20 million people flock to the Christiana Mall for their annual holiday shopping alone!
On top of that, we're also treated to a wealth of special holiday events for the whole family. The Brandywine region is truly one of the most enchanting places to visit for the winter holidays.
Those who live in Montchanin Builder's Darley Green community of condos and townhomes never have to travel more than 30 minutes to get to all the fun.
Longwood Gardens Christmas light display
When: November 9, 2015 – January 10, 2016
Where: Route 1 northeast of Kennett Square PA (30 minutes from Wilmington)
People travel from miles away to see the dazzling light displays of Longwood Gardens, which include dancing fountains and tree-lined paths adorned with over 400,000 colored lights. Several magical areas await, transporting you to a fairytale winter wonderland. Create new family memories in the Open Air Theatre, where dancing fountains perform to the music. In the heated Conservatory, you'll see decked-out flowering trees, evergreens, strolling Yuletide Singers in Victorian garb, historic decorations, and thousands of poinsettias. The Special Events Pavilion features organ sing-alongs, evening concerts and multicultural events.
Yuletide at Winterthur
When: November 21, 2015 – January 3, 2016
Where: Route 52 Wilmington, DE
Henry Francis du Pont was among the first American antique collectors. Today, his eight-story, 175-room home dating back to 1839 has become a museum showcasing more than 85,000 objects he collected during his lifetime. During the holiday season, tours center on traditional decorating styles, cooking and customs that take you back in time. Children enjoy visits to the Enchanted Woods, where they can visit a troll bridge, fairy cottage and tea room. Special events include the musical performances of Enchanted Yuletide Evenings, Breakfast with Santa and craft-making activities.
Holidays at Hagley
When: November 27, 2015 – January 3, 2016
Where: 200 Hagley Creek Road, Wilmington, DE 19807
The E.I. du Pont Georgian estate was built in 1803 and features a collection of decorating styles from the 19th and 20th centuries, in addition to a 235-acre Industrial Revolution Era village complete with machine shops, gunpowder manufacturing and clothing mills. Costumed interpreters give talks and participate in demonstrations that are engaging for visitors young and old. Lace embroidery takes center-stage for this year's decorations. The Twelfth Night celebration in the dining room and Victorian library's Christmas for children events are not to be missed. Outside, evening tours of Eleutherian Mills gives you the full effect of outdoor lighting and music.
Wilmington &Western Railroad holiday express
When: Saturdays & Sundays between Thanksgiving & Christmas
Where: 2201 Newport Gap Pike, Wilmington, DE 19808
Kids can meet Santa Claus while parents and grandparents enjoy a scenic 1.5-hour ride to Ashland and back aboard one of Delaware's antique steam locomotives. The train departs at 12:30 and 2:30 and parties of 20 or more can rent out the caboose along with Santa for private parties. Each child receives a special chocolate treat from the Jolly Old Elf. Another option is the Holiday Lights Express, a 45-minute evening ride aboard the 1929 Pennsylvania Railroad Doodlebug railcar to enjoy the nighttime light displays from homeowners along the rail line.
52nd annual Jaycee's Christmas parade
When: Saturday, November 28 at 11 a.m.
Where: 5th and Market Street, Wilmington DE
The Wilmington Jaycees are a community service organization that puts together the annual Christmas parade. Downtown Wilmington becomes a flurry of activity the Saturday after Thanksgiving, with marching bands, floats, dancing groups, community groups, police and fire departments, story book characters, celebrity guests and, of course, Santa!
Come for a tour while you're in town!
New to the Wilmington area? Stop on by Montchanin Builders' Darley Green neighborhood, a walkable community located in the historic Claymont Renaissance District. Our reasonably-priced Delaware townhomes and condos offer a variety of floor plans to choose from, as well as move-in ready models you can be living in this month!
You can schedule a home tour online, or by calling 302-655-2600.