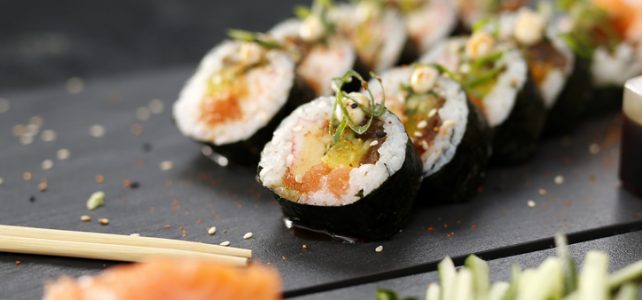 What Are the Best Restaurants in Trolley Square?
Trolley Square in downtown Wilmington, DE, is full of unique, crowd-pleasing restaurants and contributes to making the city a foodie destination.
Great dining opportunities are a major attraction for those searching for new homes in northern Delaware. Here are some of the top restaurants and pubs in and around the charming, lively neighborhood of Trolley Square.
Kid Shelleen's Charcoal House & Saloon
If you've seen the classic 1965 comedy Western Cat Ballou, you'll recall Lee Marvin playing the drunk Kid Shelleen riding his apparently drunken horse. This favorite neighborhood hangout offers New American fare along with regular acoustic music. For nine years in a row, Kid Shelleen's has won the Harry's Hospitality Group Award for Best Burger. It's also been named the Best Brunch and Best Restaurant in Trolley Square.
Banks Seafood Kitchen and Raw Bar
Located on Market Street in downtown Wilmington and adjacent to Riverwalk, Banks Seafood Kitchen and Raw Bar features a chic atmosphere and outstanding lobsters, crab cakes, and other seafood delights. Enjoy the relaxing atmosphere complete with fresh raw bar, and order fabulous martinis to accompany your meal.
Al Chu's Sushi
Award-winning chef Al Chu serves the best sushi in Delaware. His eponymous restaurant, open daily, is located in the Hotel Dupont. Al's also offers takeout and delivery of fare such as salmon poke bowl, steamed shrimp shumai dumplings, its famous crab salad, and a wide variety of sushi and sashimi choices.
Bardea Food & Drink
In Italian, Bardea is the name of the goddess of food and drink. This innovative Italian restaurant on North Market Street won a James Beard Foundation award for excellence. Utilizing ingredients from Delaware farmers, Bardea's diverse fare celebrates Italian cuisine with modern interpretations of traditional dishes.
Trolley Square Oyster House
This casual seafood-focused restaurant in the heart of Trolley Square is a local hot spot. Trolley Square Oyster House features a classic raw bar including a variety of fresh daily east and west coast oysters. There's plenty of other creative and inspired seafood fare. It's a fun atmosphere with live entertainment. Thursday is Lobster Night!
Townhomes for Sale in Wilmington, Delaware
Looking for luxury townhomes for sale in Wilmington, DE? Look no further than Montchanin Builders and our beautiful new-construction homes at The Townes at Barley Mill and Darley Green. We are proud to offer all the amenities you seek, including a top location, plenty of space, and all the special perks you expect in a top-quality townhome. We also offer convenient financing options to help our customers purchase their dream homes. If you have any questions for us, our team would be happy to help! Contact us today and learn more about our master-planned communities and schedule a viewing.