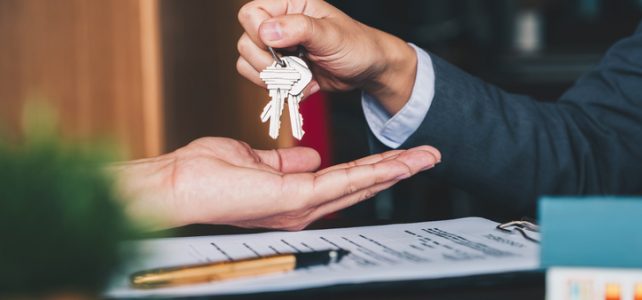 3 Myths About Transitioning From Renter to Homeowner
Homeownership is the American dream. It means freedom to design your space how you see fit, independence to live life on your own terms, and peace of mind knowing you always have a sanctuary to return to at the end of the day. Yet, for many people, homeownership remains elusive—not necessarily because they can't afford to purchase a new home, but rather because they are held back by the many myths that persist about transitioning from renter to homeowner.
Myth: You need a down payment of at least 20%.
It's long been the general rule of thumb that aspiring homeowners should save a minimum of 20% of the home's value to serve as a down payment, with the mortgage lender picking up the rest. Yet, this isn't always the case. Yes, paying a larger down payment will result in smaller monthly payments or a shorter loan lifespan. However, saving a 20% down payment need not be a barrier to homeownership.
There are plenty of mortgage lenders that do not strictly require a 20% down payment. Furthermore, there are advantages to purchasing a home as soon as possible, rather than waiting to save a larger down payment. For instance, you'll get started building equity in your home sooner, instead of making your landlord richer.
Myth: You must have a perfect credit score and credit history.
Another common myth about transitioning from being a renter to being a homeowner is that aspiring homeowners must have a flawless credit score. It's true that having a higher credit score will give you the best rates, but you definitely don't need flawless credit. It's perfectly acceptable to have a few blemishes in your credit history and a less-than-ideal credit score.
However, it's still a good idea to request your credit reports. Look them over and see if there are any inaccuracies, such as old debts that you've paid off or other negative items that should have expired and dropped off the reports. Getting these negative items removed will give you a boost when it's time to apply for a loan.
Myth: Renting is less expensive than buying a home.
It's commonly thought that buying a home is more expensive than renting. Yet, this myth doesn't take into consideration the fact that rent tends to increase over time—and that is something that renters have no control over. If the landlord decides to raise the rent and the renters don't want to pay, their only choice is to avoid renewing the lease in order to move somewhere else.
In contrast, homeowners not only build equity in their homes over time, they can also control their mortgage payments. For instance, a smart option is to choose a fixed-rate loan, which will give you predictable payments over the entire life of the loan. While renters are watching their rent go up, you'll have the satisfaction of knowing your mortgage payments will remain stable—and will eventually disappear entirely.
Discover new construction homes in Delaware & Pennsylvania
Experience the benefits and freedom of homeownership for yourself. Montchanin Builders excels in creating master-planned communities with beautiful open spaces, tree-lined streets, and spacious floorplans. Discover our new townhomes in Kennett Square, PA, and schedule a tour of our new construction homes in New Castle County, Delaware, by calling today. Be sure to inquire about our special financing offers through our preferred lender!