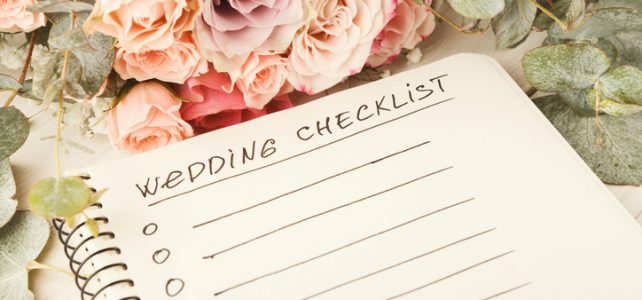 3 Reasons Buying a New Home is Like Planning a Wedding
Few life events require as much planning and preparation as weddings and purchasing a home. But that's not the only reason why buying a new home is similar to planning a wedding. And believe it or not, some couples actually do both at the same time. If you're planning your dream wedding and buying your dream home, you'll notice the following similarities.
You both need to get on the same page about expectations.
They say that opposites attract. However, it's certainly helpful for both partners to be similar in certain ways. Both of you will need to get on the same page regarding the expectations for the wedding and the home. When you're checking out the listings of Wilmington-area homes for sale, each of you should keep a separate list of must-have and nice-to-have amenities. For instance, if you have your heart set on a single-family home, but your partner is partial to townhomes, some compromising is in order.
You need to develop a comprehensive budget.
Some couples spend only a few hundred dollars on a bare bones wedding, believing that love is more important than materialism. Others decide to make that perfect day as special as possible, and spend thousands on the florist, venue, band or DJ, caterer, dress, and cake. Regardless of your approach, you and your partner need to develop a comprehensive budget for the wedding that includes allowances for every type of expense. The same method applies to buying a home. Knowing how much home you can afford is only part of the equation. You'll also have to figure out your down payment, develop a budget for moving expenses, and figure out how much you'll spend on furnishings and décor. And unless you're buying a new construction, move-in ready home, you might also have to shell out some cash for repairs.
It's all about location, location, location.
Selecting the right location is one of the most important steps in the process of either buying a home or planning a wedding. For the wedding, you'll want a beautiful location that will look great in the wedding photos. You'll have to decide whether you want to stay close to home or opt for a destination wedding. For your new home, location is even more important, since you expect to be there for years or decades, rather than a day. Look for a community that's convenient to major attractions and major cities nearby, but also has the right family-friendly atmosphere for your future.
Looking for new construction homes near Philadelphia?
Preparing to purchase a home can be a long, difficult process, but Montchanin Builders makes it easy through our partnership with our preferred lender. Our new home communities in Delaware are close to major attractions and transportation hubs. They're also neighborly, walkable communities that are perfect for families, individuals, and seniors who are looking for a peaceful sanctuary to call home.
Call Montchanin Builders today at 302-472-7212 or fill out our online form. Schedule a tour of our move-in ready Wilmington homes for sale at our communities of Darley Green, The Overlook at Rockford Falls or The Town of Whitehall.
Additional resources for home buyers:
The Knot, The Dos and Don'ts of Buying a Home While Wedding Planning, https://www.theknot.com/content/buying-home-wedding-planning
U.S. News & World Report, Home or Wedding? Couples Choose the House, https://money.usnews.com/money/blogs/alpha-consumer/2010/08/09/home-or-wedding-couples-choose-the-house