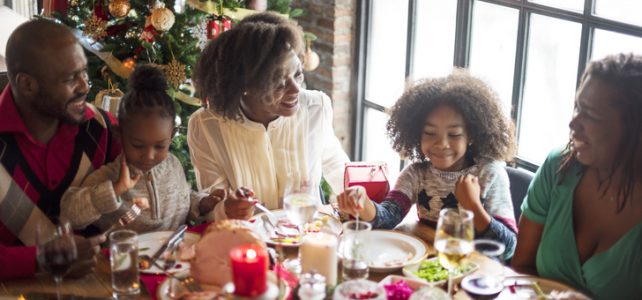 5 Ways to Make Extra Space for Holiday Houseguests
Heading home for the holidays is a time-honored tradition, but what if yours is the home that everyone is headed to? It can be tricky to fit everyone together under one roof, and booking hotel rooms just isn't a good way to stay close during the holidays. Instead, try these easy strategies presented by Montchanin Builders.
Upgrade your sofa to a sofa bed
Add one more stop to your holiday shopping to-do list. At the furniture store, look for a sofa bed that will blend in with the existing décor in your family room or living room. This is a good option for homes that lack a dedicated guest bedroom. During the day, the sofa will provide needed seating options. But it can be easily folded out to become a comfortable bed for your houseguests at night.
Consider purchasing an air mattress
Invest in an air mattress to provide comfortable sleeping arrangements for guests in a pinch. Air mattresses are constructed far better these days than they used to be. And there's no need to manually pump in air. Just attach the electric air pump to inflate the bed. Some electric air pumps will also deflate the bed for added convenience. Once your guests leave, all that's needed is to roll up the deflated bed, secure it within its case or bag, and store it away from heat sources.
Give your guests some privacy
While you're shopping, look for a pretty room divider or folding screen. You don't have to leave the room divider set up during the day—just bring it out in the evening to give your houseguests a little more privacy.
Pick up the clutter
Everyone plans to clean before houseguests arrive, but go a step further and clear away enough clutter to give your guests some storage space. Make a little room in the closet or set up a garment rack so your guests can put away their items during their stay.
Plan a family sleepover
If you'd rather not purchase a new sofa bed, there's another option: Plan a family sleepover. If you have kids, you could have them temporarily share a room. Whichever kid is temporarily moving to another room should pick up his or her bedroom and relocate all personal belongings that he or she might need for the duration of the guests' stay. Your houseguests will feel more comfortable if the child doesn't need to constantly enter the room to grab personal belongings.
If you only have one child, you could ask him or her to temporarily relocate to the master bedroom. Make the family sleepover fun and exciting for your child, such as by planning a family movie night or game night.
Is it time for a larger home for your growing family?
If picking up the clutter doesn't do enough to free up space in your home, it may be time to consider a more permanent solution, like a new, move-in ready home built by Montchanin Builders. Our expert craftsmen build new construction homes in Wilmington, DE within our masterfully designed, walkable communities. You can find the perfect townhouse or single-family home to accommodate your growing family. If you're ready to move, give us a call at 302.472.7212 and we'll explain the special financing deals that can help you move into a custom home large enough for your growing family. Tour our communities of Darley Green, The Overlook at Rockford Falls, or The Town of Whitehall today!
Additional resources for organizing the home
Southern Living, 10 Things You Need to Do Before Houseguests Arrive, https://www.southernliving.com/home-garden/prepare-for-houseguest
Martha Stewart, 9 Tips for Hosting a Houseguest Without a Guest Room, https://www.marthastewart.com/1508801/tips-hosting-houseguest-without-guest-room