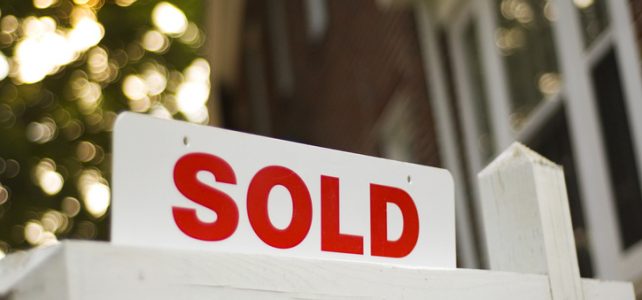 Best Time to Buy a New Home? Try Late Summer!
Buying a home, for most people, is one of the biggest – and most exciting – investments they will ever make. And when it comes to getting a sweet deal on your dream home, timing is everything. So how do you get the most bang for your buck without making sacrifices? There are many variables that come into play: your own cash flow, interest rates, housing inventory, and the time of the year you make your purchase.
According to real estate database Zillow, prospective home buyers should start shopping in late summer, when active listings are in abundance. That's right: August and September are prime months for would-be home buyers, and there's ample selection with Montchanin Builders' beautiful move-in ready homes in Delaware.
Bigger housing selection, more deals to be found
An analysis of residential property listings and price points shows that patience pays off when it comes to house hunting. Sure, Springtime is flooded with new home listings, but many of these sell at the initial price (or slightly above). In fact, Zillow had more active listings in August of last year than in June, and September fared about the same. This means there are more properties to choose from. This is a win-win situation for new homebuyers in Delaware, especially young families who want to move into their new house before Labor Day and get their children ready for school.
While a lucky few home buyers can strike a great deal during other months, the data shows that late summer is ideal for saving cash and finding that perfect combination of location, amenities, and space.
If you're keen on living in New Castle County and are looking for a newly built townhome equipped with all the modern conveniences, you've come to the right place! Montchanin Builders has many available properties and great financing deals.
Move-in ready townhomes and condos
Inventory swells give potential buyers a leg-up in Delaware this summer. Enjoy less competition and the possibility of lower price points on the floorplan of your dreams. At the master-planned community of Darley Green, each condo and townhouse boasts a state-of-the-art kitchen, spacious bedrooms, and upgraded finishes, with up to 2,500 square feet. Take a tour of the luxury townhomes at The Overlook at Rockford Falls. These 3-bedroom, 2 1/2 bath-homes feature up to 4,000 square feet of living space and are less than two miles from downtown Wilmington.
Get pre-approved for one of our new construction homes in New Castle County Delaware! Call Montchanin Builders today.
Additional Resources for New Home Buyers:
Zillow, What's the Best Time of Year for Home Buyers? https://www.zillow.com/research/strategy-best-time-to-buy-15066/
USA Today, Real estate: 3 challenges facing first-time homebuyers, https://www.usatoday.com/story/money/2019/05/02/real-estate-market-how-buy-home-spring/3563380002/