Home Sales This Spring: Hot or Not?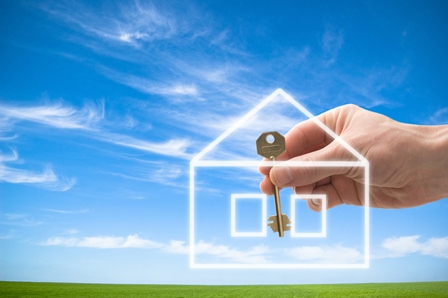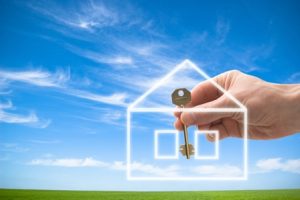 Real estate sales are a significant barometer for gauging the overall strength of the U.S. economy. In 2016 alone, real estate construction accounted for a stunning $1.2 trillion of the U.S.'s total economic output. And if the current predictions are accurate, 2017 promises to be a red hot year for home sales. Homes for sale in Delaware are in particularly high demand this spring. For home buyers, a hot housing market isn't always great news—unless you do your research first and choose a reputable builder with exceptional move-in ready homes for sale in Wilmington, DE.
Montchanin Builders has competitively priced, newly built single family homes for sale in Delaware that are located in desirable, family-friendly communities.
Housing in Delaware at a historic high
In some parts of Delaware, the housing market has reached highs that haven't been seen here in 40 years. Realtors have been reporting busy open house events and multiple offer situations. It hasn't been unheard of for Wilmington homes for sale to get snatched up for more than their asking price. The competitive buying climate seems to be particularly apparent for homes in the $300,000 to $400,000 price range, although starter home sales are also heating up as millennials decide to throw in the towel with rentals and take the plunge into home ownership.
What's driving the hot housing trend?
Experts point to the confluence of several factors that are contributing to the exciting housing market. Perhaps one of the most compelling factors is concerns over the possibility of rising inflation in the near future. As inflation rises and rates go up, home buyers face the increased likelihood of rising home prices and higher mortgage rates. Consequently, the prospect of locking in a lower mortgage rate as soon as possible is looking increasingly desirable.
First-time home buyers comprise a significant portion of all buyers, but there's also been an increase in current homeowners who are looking for homes for sale in Middletown, DE. In Delaware in particular, property taxes are far more attractive compared to neighboring states. This means that people who work in New Jersey might be willing to commute there from their newly purchased home in Delaware.
What does the Delaware housing market mean for you?
If you're in the market for a new, move-in ready home, conditions might seem similar to the way they were before the last major housing bubble burst. There's one major difference—mortgage lenders are being far more careful. That's why it's important to choose a building company with the foresight to partner with a highly respected mortgage lender. It also certainly doesn't hurt to choose a building company that offers exceptional quality at competitive prices.
Montchanin Builders of Delaware is pleased to have partnered with one of the most respected mortgage lenders in the U.S.—Supreme Lending, which has been ranked number 33 on the list of the Top 100 Mortgage Companies in America. Through our partnership with Supreme Lending, our home buyers are able to find the custom financing options they need for our competitively priced, move-in ready homes. Call us today to get pre-approved! Don't forget to ask us about our masterfully planned communities: Darley Green, The Overlook at Rockford Falls and in The Town of Whitehall.
Additional Delaware housing market resources:
The Balance, How Does Real Estate Affect the U.S. Economy? https://www.thebalance.com/how-does-real-estate-affect-the-u-s-economy-3306018
Delaware Public Media, First State housing market heats up this spring, http://delawarepublic.org/post/first-state-housing-market-heats-spring