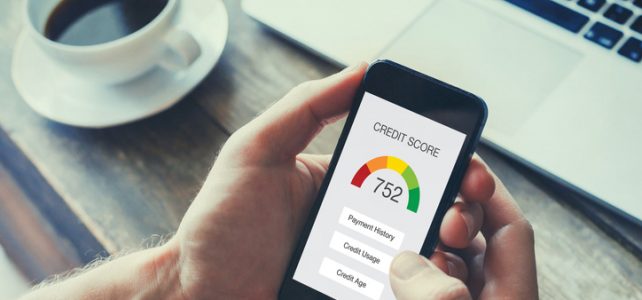 Tips to Boost Your Credit Score Before Buying a Home
If you're considering buying a home, then it's only natural to think about your credit score. As you look at move-in ready homes in Delaware, keep in mind that having a less-than-perfect credit score doesn't mean that you will not qualify for a mortgage. However, there are also some steps that you can take to improve your credit score before you begin seriously looking for a home. Here are some actions that can help to boost your score.
Check Your Credit Score for Mistakes
There are three major credit bureaus that issue scores: Equifax, Experian, and TransUnion. You are entitled to one free report from each of them every year, so it's a smart idea to request one from all of them. Then, review your report carefully. If you see any mistakes, then dispute them by sending a letter to the credit bureau explaining and documenting the error and requesting that they remove it.
Settle Any Past-Due Debts
If you have any past-due accounts, then make sure that you pay them off as soon as possible. For example, if you have missed the due date on a credit card payment, then pay it immediately. If possible, you should also try to pay as much on your credit card debt balances as possible. It's generally recommended that you not have a credit card debt of more than 30% of your credit card limit.
Pay All of Your Bills on Time
Keeping current with your bills is a simple task that can easily improve your credit score. When you make a late payment, it has a negative impact on your score. If you get into the habit of making late payments, you could start to see your score decline. Setting up automatic payments for your debts, such as rent, utility bills, and credit card bills, can help to ensure that you don't go late on any of your bills.
Don't Close Existing Credit Accounts
Many people assume that the best way to avoid accumulating an excessive level of credit card debt is to close their credit accounts. In fact, having a credit account—even an inactive one—helps your credit score by demonstrating your credit history. As long as you are responsible and avoid amassing too much debt, there's nothing wrong with having credit accounts.
Buy Your Dream Home!
If you're on a quest for the best new homes in northern Delaware, don't miss the stunning townhomes and condos at Darley Green. These gorgeous new-construction homes offer fantastic amenities, scenic beauty, and a readymade neighborhood community. They are also conveniently located within walking distance of shops, restaurants, a library, and train station.
At Montchanin Builders, we are committed to helping our buyers find their dream homes. That's why we work with Cardinal Financial, one of the nation's leading mortgage lenders, to make the financing process run as smoothly as possible. If you would like to learn more, then get in touch with us today. We will be happy to schedule a tour of our our move-in ready homes and community; so that you can see for yourself why Montchanin Builders at Darley Green is the place to be!
Additional Resources:
Realtor.com, How to Improve Your Credit Score Before You Buy a House, https://www.realtor.com/advice/finance/boost-credit-score/
Investopedia, How to Improve Your Credit Score, https://www.investopedia.com/how-to-improve-your-credit-score-4590097