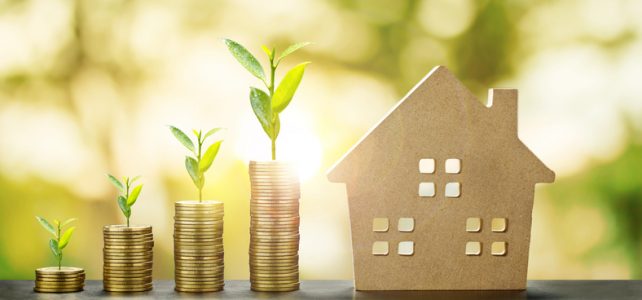 What Is a Forced Savings Plan and Why Do Homeowners Rave About It?
If you've been looking for ways to build up your savings or work toward being able to retire someday, buying a move-in ready home in Delaware may not be the first move that springs to mind. After all, a mortgage will take up a large portion of your earnings. However, taking out a mortgage is actually one of the smartest financial decisions you can make. Here's why financially savvy Americans are raving about this "forced savings plan."
The problem with renting
Long-term renters may experience the frustration of paying hundreds, if not thousands each month to a landlord, and yet still being unable to call their home truly "theirs." Each time you write a rent check, you're enriching your landlord, but not yourself. You do not own any part of your rental apartment or house. When you move out, you'll have nothing to show for your efforts except perhaps a lightened bank account. In other words, renting your home builds equity for your landlord, but not for you.
The benefits of a forced savings plan
On the other hand, taking out a mortgage is like paying yourself back over time. You will gradually build equity in your own home with each mortgage payment you make. The more equity you have, the more of your home you'll own free and clear. In other words, by the time you pay back $100,000 of your mortgage, you'll have that much in equity that you could draw from, similar to a savings account. Although equity isn't liquid, it could actually figure into your retirement savings plan. Many retirees decide to downsize at this stage in life by selling their houses and moving into a smaller house or a retirement community. If you own all the equity in your home free and clear, you'll get a nice fat check when you're ready to downsize.
Another crucial benefit of taking out a mortgage instead of renting is payment stabilization. Your rent is subject to being increased at the end of every lease term—and quite a few landlords raise the rent regularly. On the other hand, if you take out a fixed-term mortgage, your interest rate will stay the same and so will your monthly payment. It's an extra form of financial security in an uncertain world.
Find your dream home in Delaware today and begin saving!
If you're ready to take on a mortgage in order to build up equity and improve your financial health, it's time to take a look at the gorgeous homes for sale by Montchanin Builders. Our architects and expert craftsmen take pride in building beautiful new construction homes in New Castle County, Delaware. With generous floor plans and luxurious features, our homes are in high demand—so schedule your visit today!
Take a tour of our walkable neighborhoods of Darley Green and The Overlook at Rockford Falls. Fall in love with the nearby amenities, like pristine state land, well-maintained parks, restaurants, and so much more! Get in touch today and be sure to ask us about our special financing offers!
Additional resources for home buyers: