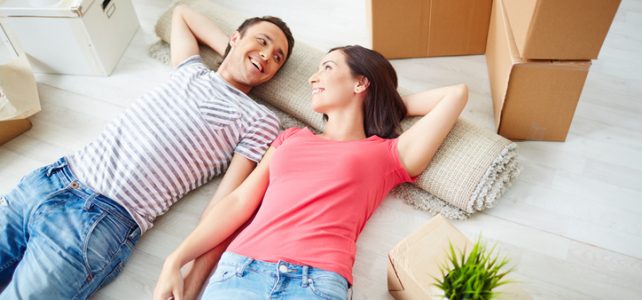 New Research Says That Homeowners Are Happy, While Renters Regret Not Buying
Does owning your own home make you happier? Research says yes! There are so many perks to homeownership that it's hard to compare it to renting. Both renting and owning your own home give you a place to live, but the similarities really end there. Here's a look at the surveys supporting the case for homeownership over renting.
Bank of America survey of homeowners and renters
The results of a recent Bank of America survey of homeowners and renters indicate that most home buyers are much happier with their home compared to renters. One question on the survey was: "Does owning a home make you happier than renting did?" Of the respondents, 93% answered "yes!" Another question was: "Could you go back to renting after owning?" For this question, 83% of the respondents answered "no."
The Bank of America survey also asked questions like, "Has becoming a homeowner made you a better person?" This prompted 79% of respondents to answer "yes." Most of them pursued new hobbies after buying their own home, such as landscaping and gardening, interior design, and cooking, baking, or grilling. Homeowners also stated that owning their own home has given them a strong sense of pride, allowed them to entertain more, and brought their family together under one roof.
In addition, homeowners cited an improved quality of their social life and better financial well-being as being important reasons to own a home. They also largely agreed that, since a house is a place where memories are made, homeownership is priceless.
Zillow survey of renters
Zillow conducted a similar survey, but they focused on renters. Their survey found that renters have significantly more regrets about their housing situation than homeowners. A full 45% of renters regret renting instead of buying—compared to just 8% of homeowners who regret taking out a mortgage instead of paying monthly rent.
Some of the top reasons why renters are so dissatisfied, according to the survey, is that they don't have the opportunity to build equity in an investment, they cannot personalize their rental home or improve upon it, and they don't have adequate outdoor space.
Renters also regretted the rent being so high, the small size of their rental homes, not having enough parking space, having restrictions on pet caretaking, and not liking their neighbors.
Find your dream home in Delaware today!
When you're ready to ditch the monthly rent check, you can explore our beautiful new construction homes in New Castle County, Delaware. Montchanin Builders is a premier builder of luxuriously appointed townhomes and condominiums. Our meticulously planned communities of Darley Green and The Overlook at Rockford Falls feature wide open, green spaces, neighborhood gathering areas, and close proximity to local amenities like great schools, shops, and restaurants.
All of our move-in ready homes in Delaware are exquisitely designed and built by our expert craftsmen.
You can explore fantastic financing offers available today! Call Montchanin Builders today to schedule a tour!
Additional resources for home buyers: