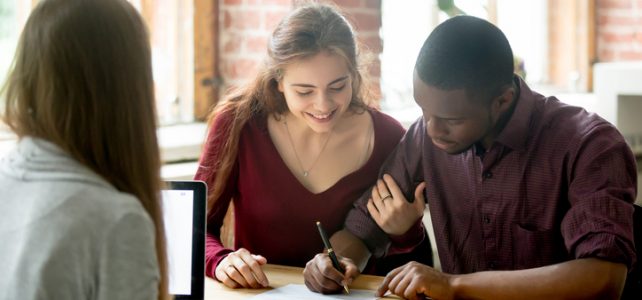 Where to Go for Advice When You're Buying Your First Home
Buying your first home can be as nerve-wracking as it is exciting. With so many different options to sort through, making a decision can feel like an overwhelming task. Fortunately, there are many useful resources available to assist you. If you are a first-time home buyer in Wilmington, Delaware, then the team at Montchanin Builders will be happy to help you find your dream home at one of our stunning and affordable master-planned communities.
First-time homebuyers can also take advantage of a number of other sources to get the information and advice they need, including online listings, buyer's agents, and mortgage brokers. Read below to learn more about these helpful resources.
Online Listings
It can be tempting to simply drive around the neighborhood that you are interested in and look for homes with "for sale" signs. However, this can be time-consuming, and it means that you run the risk of overlooking homes that you might be interested in. Online listing companies such as Zillow or Trulia offer detailed information about many homes that are currently on the market. However, keep in mind that not all homes for sale are listed on these sites. This is where having an agent can be so useful for first-time homebuyers.
A Buyer's Agent
A buyer's agent is a real estate agent who represents your interests during the buying process. Buyer's agents can serve a number of roles. First and foremost, your agent will look for properties that fit your budget and your preferences, so that you can narrow down your choices. They can also negotiate with listing agents (who represent the seller during the buying process) on your behalf, and refer you to home inspectors and other professionals whom you may need to work with. Buyer's agents tend to specialize in certain areas, so make sure that you find one who is familiar with the neighborhood that you want to live in.
A Mortgage Broker
If you are planning to purchase a home, then you will likely need a loan—which means that you will want to speak with a mortgage broker. A mortgage broker is essentially someone who can help you find a lender and a loan that are well-suited to your current needs as a home buyer. A broker can also guide you through the application process to help ensure that it goes as smoothly as possible. If you want to save time, then working with a mortgage broker can be an excellent idea. Our preferred lender, Katherine Dunckley with Cardinal Financial, will help walk you through the mortgage process and direct you to the best loan to fit your needs!
Looking to Buy Your First Home in Wilmington, DE?
If you've been searching for your dream home, you'll never find a better spot than beautiful Wilmington, Delaware. Montchanin Builders is proud to offer a selection of gorgeous move-in ready homes for you to choose from.
Our townhomes and condos are conveniently located, competitively priced, and designed for optimal spaciousness and comfort. If you would like to discover our new homes in northern Delaware for yourself, then feel free to get in touch with us today. We will be happy to arrange a safe and socially-distanced home tour!