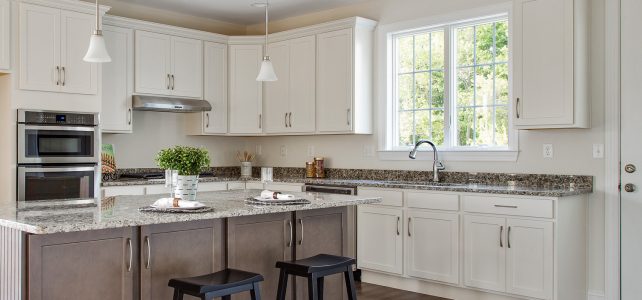 Why Buying a Move-In Ready Home Can Save You a Ton of Money
Some people like the idea of buying a fixer-upper, but often the renovations are more of a headache than the homeowners had bargained for—and they're usually more expensive too. Instead of buying a fixer-upper, consider the many benefits of checking out the beautiful, move-in ready homes in Delaware available from Montchanin Builders.
Home renovations will always cost more than initially thought
Budgeting is one of the most important aspects of planning a major home renovation project. Unfortunately, remodeling projects have a way of wreaking havoc on budgets. If you've ever seen an episode of one of the many house flipping shows on TV, then you already know how unexpected problems always crop up. You might think that a wall only needs a coat of paint, only to find that the electrical system needs to be totally ripped out and redone. And that wooden floor that you thought only needed to be sanded and stained? It'll turn out to be sloped, indicating major foundation problems. All of those extra problems mean more money out of your wallet.
Home renovations will always take longer than initially thought
No matter what the contractor tells you, plan on the remodeling project taking longer than what was quoted. Additional problems will likely crop up that need to be addressed before moving forward. Those fancy fixtures you ordered may get lost in transit. Subcontractors will come down with the flu. Mistakes will likely be made that need to be corrected. You name it, it'll probably happen.
A remodeling project that drags on longer than initially thought isn't just a headache and an inconvenience; it's also more expensive. If you're remodeling your kitchen, for instance, you can count on eating expensive restaurant meals for weeks longer than you'd budgeted for. If you have pets, you may need to shell out cash for pet-friendly daycare for a longer period of time to keep them safe from the power tools. And of course, you may find yourself using up your sick leave and vacation time because you have to keep running home to deal with the contractors.
It's far more affordable and much less of a hassle to simply buy a home that you love as is!
"Where can I find move-in ready homes for sale near me?"
Montchanin Builders is known for building beautiful homes within masterfully planned communities. Tour our friendly, walkable neighborhoods of Darley Green or The Overlook at Rockford Falls, and view our thoughtfully designed move-in ready homes near you! These architectural gems were built especially to suit the needs of everyone!
Give us a call at (302) 472-7212 to request a viewing and inquire about our special financing offers.
Additional resources for home buyers:
Investopedia, Top House-Hunting Mistakes, https://www.investopedia.com/articles/mortgage-real-estate/09/buy-house-emotion-free.asp
Investopedia, Are You Ready to Buy a House? https://www.investopedia.com/articles/mortgages-real-estate/10/ready-to-buy-house.asp