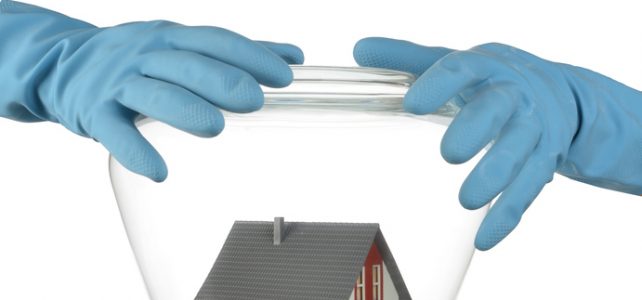 Why It's Smart Not to Put Your Home Search on Hold
According to Realtor.com, the U.S. housing market was on solid ground prior to the coronavirus pandemic. "Despite still-limited homes for sale, buyers were buying and builders were building… virus-fighting measures appear to be disrupting that initial momentum as both buyers and sellers adopt a more cautious posture," stated the company's chief economist Danielle Hale.
It's understandable that potential home buyers would put their search on hold until they feel more certain about the economy and their own long-term financial security. This is uncharted territory, but there are a few compelling reasons why it's a smart move to stay in the market for a new home this spring.
#1. Fewer home buyers looking = less competition
Nearly half of all real estate agents have noticed a sharp downturn in buyer interest since COVID-19 shelter in place orders began. Uncommitted and unmotivated house hunters have dropped out completely, meaning less competition for prime properties of interest. Over the last month, new home listings have continued to increase, meaning sellers are off the sidelines, and eager to push inventory.
#2. Historically low 30-year fixed mortgage rates
Last week, the 30-year fixed mortgage fell to 3.24 percent.  Compare this to 4.18 percent from May of 2019. According to BankRate, there's a good chance that mortgage rates, which are near record lows, will remain steady for the next few months.
#3. You could miss the money-saving boat
Financial planners say that – economic crisis or not – it's impossible to time the market perfectly when it comes to buying real estate. If you hit pause and wait too long to purchase a home, you may miss out on the chance to lock in record-low interest rates for a mortgage.
#4. A strong rebound is anticipated
Other housing market analysts predict that once the quarantine orders are lifted, the temporary 'softening of the real estate market' will probably be followed by a robust rebound. Once this happens, all the people who put their home search on hold will flood the market, potentially driving prices higher. Given this possibility, it makes sense to crunch your numbers and keep your eyes open for the home of your dreams.
New construction homes in New Castle County, Delaware
While the dynamics of purchasing property have changed, there are many viable reasons to keep alive your dream of having a spacious new dream home!
Montchanin Builders has an inviting selection of homes for sale in Wilmington, Delaware, featuring contemporary floor plans, up to 2,500 square feet of living space, and attractive financing options.
Call to schedule a personal tour of our new construction homes in beautiful, New Castle County!