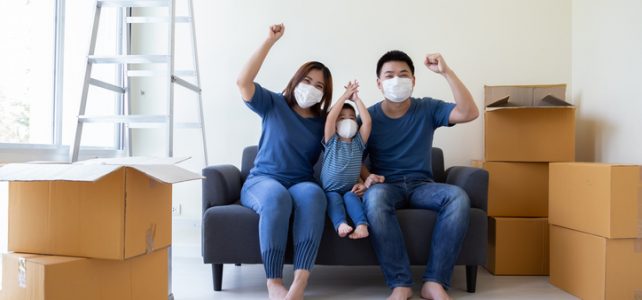 Why Summer Is the New Spring for Real Estate
Spring has traditionally been a great season for home sellers. After a long winter, buyers are eager to jump in their cars, tour through new neighborhoods, and set up viewings of move-in ready homes. However, many regular routines have been put on hold in the midst of the COVID-19 pandemic. Now that some regions are phasing into re-opening, home buyers are once again starting to venture out to take a look at new homes in northern Delaware. If you're ready to move into your next home, right now is the perfect time to begin your search!
The current state of the housing market
In this time of economic uncertainty, there is at least one reason to be optimistic: This summer is actually a great time to buy a house. In fact, the rates for 15-year and 30-year fixed-rate mortgages are at historic lows. Furthermore, experts predict that the mortgage rates will continue on their downward trend for the foreseeable future. This makes it a great time to lock in a historically low interest rate.
Apartment living isn't conducive to social distancing
Stay-at-home orders may have begun to ease, but that doesn't mean social distancing is any less critical. In fact, certain areas of the country are seeing alarmingly high spikes in COVID-19 cases. This means that it's still important to exercise precautions by wearing a mask and keeping your distance from others. Unfortunately, it's hard to practice social distancing when you're living in an apartment building. You'll inevitably run into people in the hallways, elevators, and the laundry room. This is just one more good reason to start looking for a new home this summer. You can keep yourself safer by giving yourself more living space.
Homebuyers are reconsidering their priorities
Like a lot of Americans, many homebuyers have shifting priorities. A great number of people have been working from home these days, and this arrangement can create some challenges. It's essential to have a designated workspace that limits distractions and boosts productivity. Since working from home is a trend that's likely to continue (some companies have stated they will continue to have work-from-home employees on a permanent basis), homebuyers often crave a floor plan that includes space for a home office.
See new homes for sale in Wilmington, Delaware
Montchanin Builders is pleased to be open for business to help you find your dream home. If you're looking for a floor plan with flex space for your home office, we invite you to tour our master-planned community of Darley Green. The manor townhomes, such as The Montgomery model and The Clemson model, feature flex space that is perfect for a productive workspace. We're taking all necessary precautions to protect our visitors and staff members. Please wear a face covering and maintain a six-foot distance between yourself and others while visiting our Sales Center or Model Home.
Get in touch today, and make sure to inquire about our competitive home pricing and buyer-friendly lending partner!
Additional resources for home buyers: