Why the "Butler's Pantry" Has Become a Hot Homebuilding Trend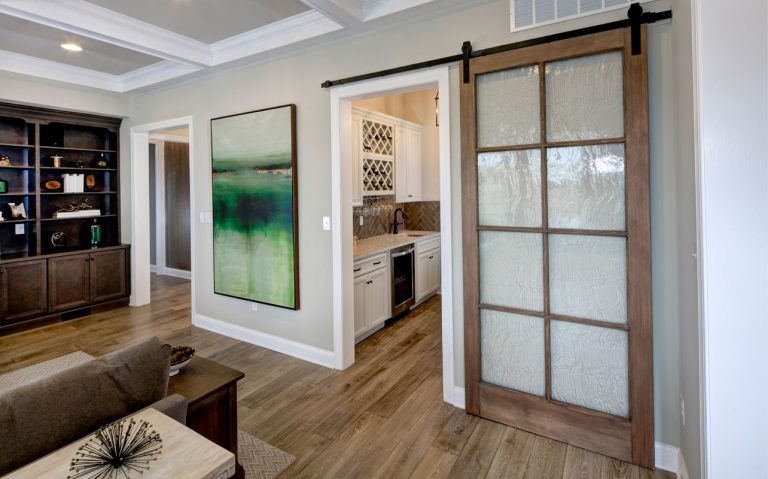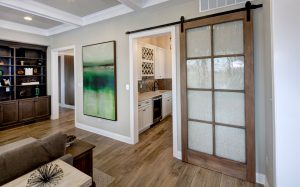 Modern homeowners demand designs that are at once functional and beautiful, trendy and timeless. The design team at Montchanin Builders masterfully blends these high-demand elements into our floor plans to create thoughtfully designed homes. One stunning example is our Salisbury floor plan, which is now available in The Town of Whitehall and proudly boasts a butler's pantry.
A quick look at the butler's pantry
Prospective homebuyers are undoubtedly familiar with the much-coveted walk-in kitchen pantry. During an era in which storage space is more valued than ever, the walk-in pantry is a veritable wealth of shelves and bins. The butler's pantry is not the same as a walk-in pantry, which is why the Salisbury floor plan includes both luxury features.
In times past, the butler's pantry was typically a smallish, narrow staging area through which one would walk from the kitchen to the formal dining room. Here, butlers and other servants would arrange menu selections and dining essentials before bringing them out to the dining room. Butler's pantries usually feature plenty of counter space on which to arrange needed items, along with some storage areas for china and table linens. Sometimes, they would also feature a sink. In the Salisbury floor plan, homebuyers can choose to include the optional sink.
Why demand for the modern "butler's pantry" will increase
Demand for butler's pantries is on the rise, thanks to the reimagining of this space. Firstly, a butler's pantry greatly enhances the visual appeal and unique character of a home. It is an elegant space that brings to mind Old World splendor and grace.
Second, butler's pantries in today's homes are far more versatile than they once were. It's an ideal location for a wet bar. Use it as a buffet space for less formal dinner parties. Some homeowners opt for small butler's pantries simply to confine pet feeding activities and pet food storage spaces to an area away from the main kitchen. And in a home with multiple kids, a butler's pantry is a convenient space for the kids to get their afterschool snacks without creating a big mess in the main kitchen. Regardless of how you choose to use your butler's pantry, there is no doubt that it will improve the function of your home and the organization of your kitchen.
Working with the Montchanin Builders design team
Your home is your sanctuary. Here at Montchanin Builders of Delaware, we are devoted to ensuring every homeowner's complete satisfaction with our floor plans and our masterfully designed, walkable communities. We're confident you'll be pleased with the Salisbury design and our other floor plans, but you can also request custom features.
The Salisbury floor plan allows custom add-ons like the finished basement with an optional bar or in-law suite. Or, add an optional wraparound porch to increase your outdoor living space. Call the Montchanin Builders design team today and let us know what you need for your home in The Town of Whitehall.
Montchanin Builders also has new homes available at master planned communities in Delaware.
Additional "butler's pantry" resources
Houzz, The Modern Butler's Pantry, http://www.houzz.com/ideabooks/432213/list/the-modern-butlers-pantry
2-10 Home Buyers Warranty, Designing Kitchens with Butler's Pantry, http://www.2-10.com/blog/designing-kitchens-butlers-pantry/