Why Buyers and Builders Have Fallen In Love With Open Floor Plans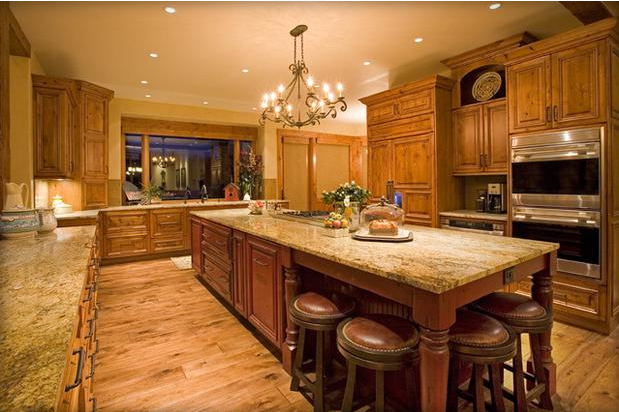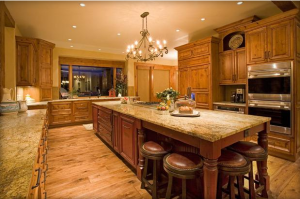 Open floorplans have steadily risen in popularity since the 1990s to become the predominant trend in building. This type of layout features interconnected kitchens, living, and dining rooms that flow without obstruction from dividing walls or doorframes.
On the popular home renovation and interior design site Houzz, there are more than 600,000 photos of open-plan spaces and it's the preferred choice of 60 percent of their readers.
There are many reasons to love the open floor plans featured in our Darley Green and Town of Whitehall new home communities in Delaware.
Enjoy a social lifestyle
Entertain guests. Have you ever noticed that many house parties tend to gravitate toward the kitchen? Guests like to spend time interacting with the host, who is busy preparing meals, while enjoying easy access to the refrigerator. Open floor plans enable hosts to remain part of the action, while giving guests freedom to roam.
Spend family time. Parents or grandparents of young children like that an open layout allows them to keep an eye on the little ones, no matter what they're doing. You can cook or clean in the kitchen, while older children play, watch TV, or finish their homework in the family rooms. The close proximity of family members encourages open dialogue and a more communal way of living that suits the modern family.
Harmonize your space with nature
Maximize natural light. The greatest architects like Frank Lloyd Wright and Louis Kahn understand the transformative role that natural light can play in a home. In fact, Kahn once stated: "A room is not a room without natural light." Without so many walls, sunlight can filter in and permeate the space to improve your mood.
Promote indoor-outdoor living. Some homes have main spaces that open up to outdoor kitchens or patios. The open concept plan gives you views of a landscaped backyard and connects the indoor/outdoor spaces.
 Make the most of your space
Rooms look larger. The vaulted, high ceilings common to open layouts gives you the feeling of a much larger space. Walls, doorways and halls can make a person feel claustrophobic, while robbing the family of valuable living space.
Expand your design choices. Have you ever been to a furniture store and fallen for a particular couch only to find you don't have the wall space to cram it into your living room? An open layout gives you endless possibilities for structuring furnishings to meet your aesthetic preferences and needs. It's easy to create a harmonious flow using common color themes from room to room when everything is connected.
Contact Montchanin home builders in Delaware for a tour of the open floor plans featured in the Delaware townhome communities of our Darley Green or Town of Whitehall affordable family home communities to see if it's a fit for your family.
Additional open floorplan resources