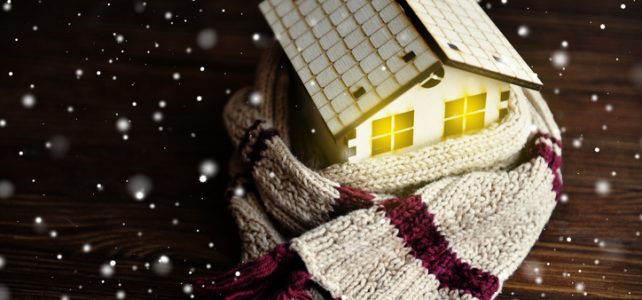 Winter is the New Spring for the Home Shopping Season
For quite a long time, spring has been the traditional time for prospective home buyers to begin searching for their ideal home. It seems only natural for people to prefer driving around looking at homes for sale during sunny, warm weather compared to the chill of winter. However, realtors have noticed a significant uptick in the number of people looking at homes for sale during the winter.
If this trend continues, homebuyers who wait until April to begin searching in earnest may be missing out on some great deals. If you're thinking of checking out the houses for sale in New Castle County, Delaware, here's what you need to know about the real estate market in the winter.
A look at recent home buying data
This recent home buying data is courtesy of Realtor.com, which surveyed home buyers and searchers in 20 major metropolitan areas across the U.S. Realtor.com conducts this survey every year. Since 2015, they have noticed that people have consistently been searching for a new home for sale earlier in the year.
In 2015, the average views per listing on the home sale website were highest in April. January fell behind April by 16 percent. However, by 2019, February had racked up the most average views per listing. January was close on February's heels, behind by just one percent. A Senior Economist at Realtor.com, George Ratiu, had this to say: "With housing inventory across the U.S. expected to reach record lows in 2020, we expect to see this trend continue into the new year."
Ratiu further noted that the trend may be driven by homebuyers who want to get a jumpstart on the process in the hopes of gaining a competitive edge when it comes to pricing and inventory.
Why winter is a great time to look for a new home
People have been flocking to home viewings in winter because they know that there is less competition during this time of year. While January and February have certainly picked up in activity, homebuyers can still get a head start on their search by starting to look for a new home as early in the year as possible. Furthermore, if you do begin your search in the winter, you can expect home listing prices to be lower.
Another factor in your favor is the fact that it can actually be easier to move during the wintertime. During the summer, professional movers are incredibly busy. Their prices increase, and they can be booked for weeks, if not months in advance. In contrast, movers often advertise discounted rates during the winter because they need to drum up more business.
Search for your new home in Delaware today
Montchanin Builders makes it easy for homebuyers to get into the new house of their dreams. Our architectural masterpieces are nestled within walkable, master-planned communities where residents have close access to amenities, yet still enjoy wide open green spaces. Our homes for sale in Wilmington, Delaware are luxuriously appointed, yet competitively priced.
Winter is prime home shopping season, so don't delay booking your appointment to view a move-in ready home by Montchanin Builders. You can get in touch to schedule a tour of our communities: Darley Green and The Overlook at Rockford Falls.
Additional resources: