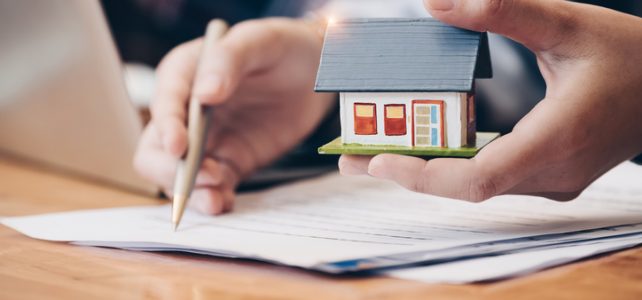 The Cost of Not Owning Your Own Home May Surprise You
The decision to buy a home is a big one. One of the biggest factors to consider is whether you can afford to buy a new house. Becoming a homeowner involves making a down payment, paying the mortgage each month, and purchasing homeowner's insurance.
While these expenses are significant to be sure, buying a home may be much more affordable than you think. In fact, when you discover all of the financial advantages of owning a home, you may decide that you can't afford NOT to buy!
The cost of not owning your own home just might surprise you. If you choose to remain a renter, you will miss out on a lot of financial incentives of homeownership, and you will have to contend with the many hidden costs of renting.
Renting your home won't give you equity
The opportunity to build home equity is one of the most compelling reasons to buy a home. Equity is earned with each mortgage payment. It refers to the amount of the home that you own. For example, if you make a 5% down payment, you'll earn 5% of the home prior to your first mortgage payment.
When you rent your home, your entire rent check goes to fatten your landlord's wallet. Your landlord uses it to pay off the mortgage on the rental property, which means that every rent check you write is building your landlord's equity. As a renter, you aren't receiving any long-term benefits from it.
Renting your home could raise your income taxes
One of the surprising ways that not owning your own home costs you is the effect on your income taxes. Homeowners have the ability to count their property taxes and all of the interest they pay on their mortgage as deductions on their annual tax returns. Renters aren't able to do this.
Renting your home may mean paying extra for storage
Let's face it: Apartments don't typically have a great deal of storage. Unless you're a dedicated minimalist, you'll probably accumulate a lot of stuff over the years. And you'll need a place to put all that stuff, which means that you may need to fork over some hard-earned money for a long-term storage unit. Those monthly storage payments can add up.
Renters may move more frequently than homeowners
Another hidden cost of being a renter is the cost of moving. A typical lease will only last a year. Once it's up, renters are often on the lookout for a better place (perhaps next to quieter neighbors). In 2017, 21.7% of renters moved, compared to 5.5% of homeowners. Each time you move, you have to either pay professional movers or rent a truck and do the backbreaking work yourself. Plus, each new apartment requires a new deposit and new fees. In addition, you'll have to take time off work and lose your vacation hours.
Join our community of satisfied homeowners in Delaware!
If you are taking a look at the Wilmington, DE real estate market, there is a good chance you've already come across Montchanin Builders. We are the area's premier home builder, with multiple master-planned communities in prime locations close to exceptional amenities. Our new construction homes in New Castle County, DE are architectural masterpieces situated within friendly, walkable communities.
Give us a call to schedule a tour. Be sure to ask us about our special financing offers through our lending partner, Cardinal Financial!
Additional resources for home buyers