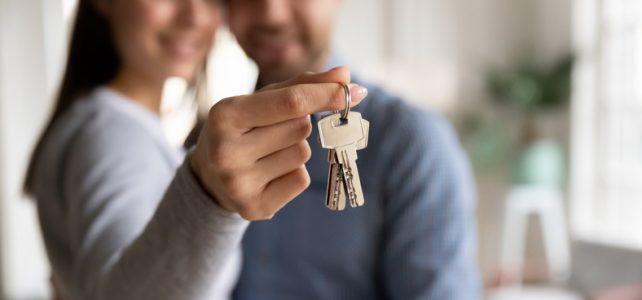 3 Signs You Are Ready to Be a Homeowner
Sooner or later, almost everyone who rents a home starts to think about buying one. If you're trying to decide whether making a home purchase is right for you, then you might begin by asking what is motivating you. Chances are, there are multiple reasons why you are thinking about becoming a homeowner. Narrowing down those reasons can help you determine whether you're ready to take this important step. These are some of the sure signs that it's time to seriously consider purchasing your own home.
You want your own space.
There are numerous potential issues with renting a home, but chief among them is that it simply isn't your property. Your landlord has ultimate control over your living space, and this can result in a number of potential problems for you, such as intrusive visits or failure to perform necessary repairs. You may also have to put up with noisy neighbors, and it's likely that you won't have as much privacy as you want. If you want to be able to enjoy a home that is truly yours, then making the leap to become a homeowner is the best way to do it.
You've decided it's time to settle down.
Most experts recommend that you wait to buy a home until you are planning to stay in that area for at least a few years. If you're like most people, it has probably taken you some time to find a location that you really like. You may have moved from one neighborhood, city, or even state to another many times in search of the right area. Once you have found a place that you plan to stay in, then you may be ready to move beyond renting your home. That's when it's time to begin seriously looking for the right house.
You're ready to make an investment in your future.
Buying a home is more than a simple purchase. It's a long-term investment that may accumulate value for many years to come. Rather than spending money every month on a home that isn't yours, you'll be making payments on a property that belongs to you. Needless to say, this is a major financial decision for most people, and it's not one to take lightly. That's why it's important to take as much time as you need to weigh your options and find the best homes in your area.
Your journey toward becoming a homeowner begins with finding the right home. If you're looking for new homes for sale in Wilmington, Delaware, or Kennett Square, PA, then Montchanin Builders is here to serve your needs. Our master-planned communities offer the level of class and comfort that today's home buyers have come to expect. With their fantastic location, exceptional amenities, and spacious design, our charming homes are the epitome of affordable luxury. Get in touch with us today to schedule a tour of one of our new-construction homes at Darley Green, Barley Mill or town homes near Kennett Square at Kennett Pointe. We will be happy to provide you with more information about any of our communities.