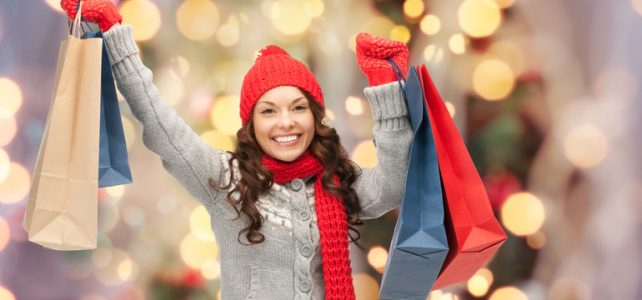 Best Spots for Holiday Gift Shopping in Kennett Square, PA
With shipping delays and shortages threatening the holiday shopping season, there's never been a better time to get back to basics. This year, consider buying holiday gifts in person from local shops. You'll support local businesses and enjoy holiday shopping the old-fashioned way: without a screen. If you live in Kennett Square, PA, you've got lots of great options to choose from. From the Kennett Square Holiday Village Market to independent crafts boutiques, there are tons of creative choices.
The Kennett Square Holiday Village Market
In Germany, the Christkindlmarkt is a beloved annual tradition dating back to the Late Middle Ages. Essentially, it was an early form of a pop-up market where vendors would hawk Christmas goods, treats, and gifts. Today, the tradition lives on in Kennett Square. You can visit the Kennett Square Holiday Village Market, modeled after a traditional Christkindlmarkt on the following dates this year:
Saturday, December 4
Sunday, December 5
Saturday, December 11
Sunday, December 12
It's held from 11 AM to 5 PM at The Creamery of Kennett Square. Admission and the shuttle bus are both free of charge. Enjoy browsing holiday ornaments, décor, and gifts while sipping hot chocolate and other treats from food trucks. All vendors are local or regional artisans – commercially made/mass-produced items are banned from this market!
Kennett Square Farmers Market
A farmers market might seem like an unusual place to shop for holiday gifts, but it's actually a genius move. If you're shopping for someone who has everything—or for someone who wants nothing—what better gift than locally produced artisanal food? At the Kennett Square Farmers Market, you'll find everything from vanilla-infused maple syrup (gift boxes available) to toffee brittle to home-brewing kits for craft beer enthusiasts. You can shop for a special holiday dinner or breakfast and get Santa's list checked off in the same trip.
(302) 472-7212

Call Today for Details about our Kennett Pointe Community

Clean Slate Goods
Clean Slate Goods is another top retail destination that embraces the spirit of supporting small, local artisans and producers.
Here, you'll find one-of-a-kind goods created by individuals from marginalized communities.
It's an excellent way to support fair trade and sustainable employment around the globe. You'll find all sorts of giftable products here, from Christmas décor and ornaments to earrings, scarves, jewelry, home goods, and so much more.
Candle Studio 1422
If you're looking for a unique hostess gift, or perhaps a gift for a new acquaintance or an old friend, a beautiful, handmade candle is the perfect idea. Candle Studio 1422 is a woman-owned business that also supports other woman-owned businesses in Kennett Square. All of the candles are made with sustainable, clean-burning ingredients like soy wax and irresistible, natural fragrance oils. Candle pouring sessions are also available, which means you can create your own candle designs to give as gifts.
(302) 472-7212

Call to Inquire about Kennett Pointe Town Homes

Now is a great time to move to Kennett Square!
Excellent shopping isn't all that Kennett Square has to offer. When you explore townhomes for sale in Kennett Square, you'll see that this lovely town also has plenty of fine dining, outdoor recreation, and stunning scenery. Montchanin Builders is pleased to introduce our master-planned community of  Kennett Pointe. This exclusive community features just 53 luxury townhomes, as well as shops and loft-style apartments. Contact us today at 302.472.7212 to schedule a viewing of our beautiful new construction homes near Kennett Square.