New Construction Homes Near Philadelphia are Minutes from Springtime Excitement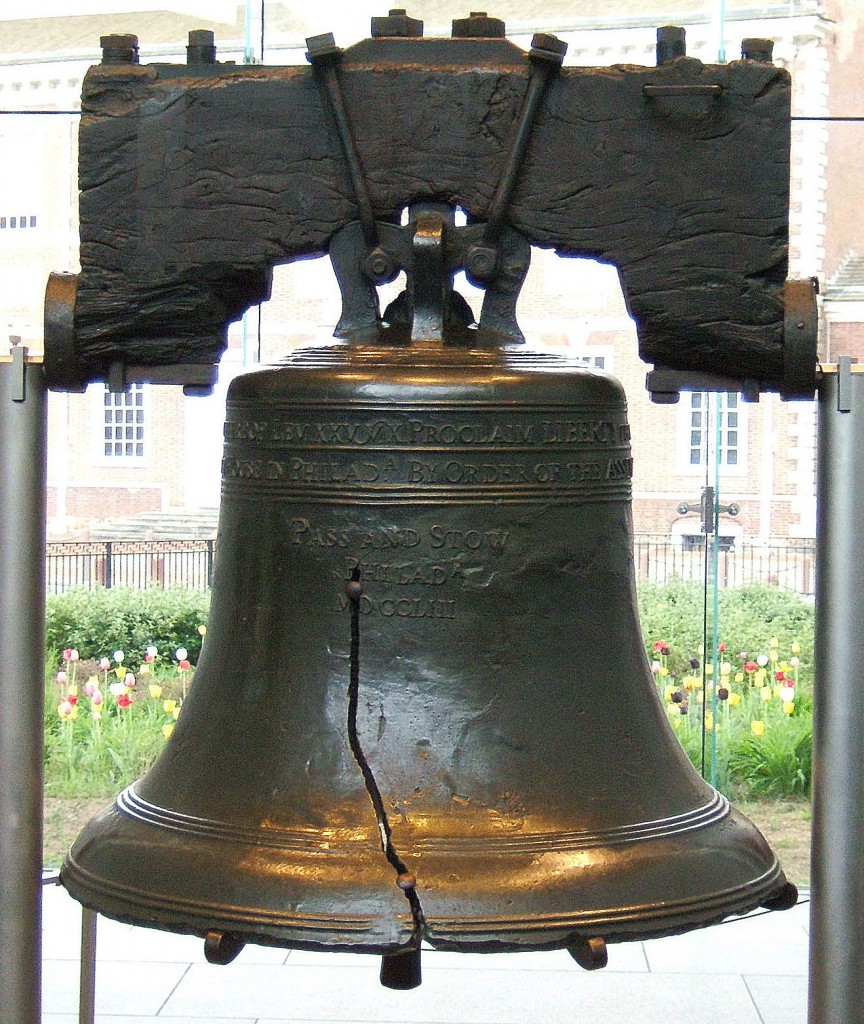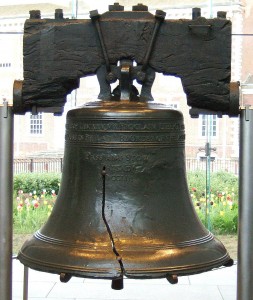 "Proclaim LIBERTY throughout all the land unto all the Inhabitants thereof". So read the words around the rim of the Liberty Bell which, along with our flag, are America's two most enduring symbols of personal freedom. The Liberty Bell now receives 1.5 million visitors per year in the Liberty Bell Center, one block from its former home in Independence Hall, America's Cradle of Liberty.
And what more perfect time to celebrate the absolute masterpiece of American and multi-cultural freedom that is Philadelphia than springtime when the city virtually explodes from its winter cocoon with high-flying festivals and events one weekend after the next. Art, music, food, flower shows, horse shows, county fairs, college sports to pro sports, tall ships to rowing shells—Philadelphia's got a lot to brag about, and springtime is when Philly shakes off the winter blues and starts showing it off.
New construction homes near Philadelphia are the perfect home base
Twenty minutes from one of the most culturally rich and historically important cities in America lies Darley Green, the highly regarded master planned community of affordable and luxurious condominiums and townhomes in Wilmington, Delaware. Young professionals, growing families, downsizers, and retirees alike love the proximity and convenience of their Darley Green homes to one of America's greatest treasures, Philadelphia.
Spring happenings in Philadelphia
Is there a more fitting way to kick off a fabulous Philadelphia spring than to simply breathe in and enjoy the annual Spring Bloom Display at the sprawling venerable Longwood Gardens starting April 4th   through May 31st?  Then for more contemplative beauty, appreciate the serenity of the weeklong citywide Subaru Cherry Blossom Festival sponsored by the Japan America Society from April 6-12.
Things get turned up a notch on April 25th at one of Philadelphia's first great music festivals of the spring season, the Center City Jazz Festival, celebrating Jazz History Month and Philly's rich jazz heritage.
May is when Philadelphia truly begins to operate on all springtime cylinders. May 2 is both the Rittenhouse Row Spring Festival and the South Street Spring Festival and Maifest treating thousands of visitors with blocks of food, music, and craft beers. For the kids, May 7-9 is the 30th anniversary of the Philadelphia International Children's Festival.
For the next two days, the largest intercollegiate rowing regatta in the United States, the Aberdeen Dad Vail Regatta, takes place on the heralded Schuylkill River, one of the most famous rowing routes in the sport. Sit on the banks of the Schuylkill with a picnic and cheer them all on!
Be sure to mark down May 16th and 17th for a feast for your stomach and your soul at the South Street Italian Market Festival, America's oldest continuously operating open air market, smack in the middle of South Philadelphia.
Enjoy the best of all worlds
As a resident at Darley Green's new construction homes near Philadelphia, you and your family can enjoy the pleasures of your own maintenance free lifestyle in a community with the small town atmosphere that's easy to call home. Because it's only a quick twenty minute drive to Philly, the culture, the history, the shopping, and the excitement of an iconic American city are yours whenever you want.
From May 21-31, America's oldest and largest show of its kind, the Devon Horse Show and Country Fair, holds forth at the Devon Show Grounds. On May 23-25, this year's Memorial Day weekend, Lincoln Financial Field hosts the 2015 NCAA Men's Lacrosse Championships. Come see the best lacrosse teams in the country play in their own Big Dance.
May 30 sounds like a great day to enjoy a daylong concert hosted by Grammy Award winning Philly band The Roots, better known as the sizzling hot house band for Jimmy Fallon and the Tonight Show. The Roots promise to bring a lot of their friends to Festival Pier at Penn's Landing that day,  so it is a must-attend.
It's spring, so thankfully, it must be time for baseball, and the Philadelphia Phillies want to welcome you to Citizens Bank Park on June 1st to meet the players, take pictures, get autographs, and have fun. And all to benefit a great cause –to raise funds to fight ALS.
Darley Green boasts maintenance free living
When you own one of the maintenance-free townhomes or condos at Darley Green, you can spend your springtime weekends enjoying your freedom. You may want to check out the Rittenhouse Square Fine Arts Show from June 5-7. Celebrating its 84th year, it's the nation's oldest outdoor arts show with over 100 original artists. Or staying on that theme, the Manayunk Arts Festival is the largest juried art show in the region with artists coming from all over the country to show on June 21.
June is a great music month, and there's plenty to enjoy at the Ambler Arts and Music Festival on June 12-13. You'll also like the State Street Blues Stroll with top guitar pickers of every stripe doing the honors. A special treat takes place on June 14, the 40th anniversary of the Odunde Festival, the longest-running and largest African-American street festival in the country with over a half million visitors. Covering twelve city blocks, the Odunde Festival is a true feast of food, crafts, art, and live music
June is also International Gay and Lesbian Pride Month, and the cradle of personal freedom, Philadelphia, does it right. June 14th, Pride Day, is celebrated with the 27th annual LGBT Pride Parade and Festival.
If you're a nautical buff, you'll want to be a part of Philadelphia's great seagoing heritage at the Tall Ships Challenge Camden and Philadelphia on June 27th and 28th on the Camden waterfront and Penn's Landing.
Schedule a home tour today
If you're ready to experience maintenance free luxury and affordability, call 302-472-7213 to speak with a representative from Montchanin Builders or to arrange a home tour of Darley Green.