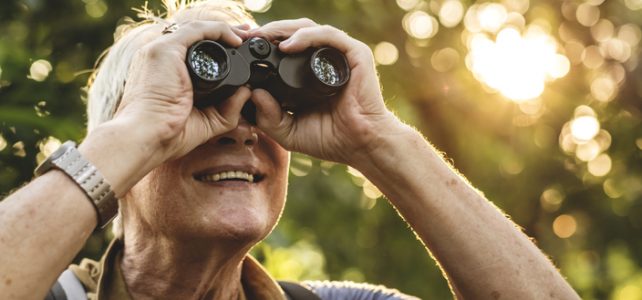 Summer Staycation Ideas for Kennett Square, PA
A staycation is a great way to take a much-needed break from work and life pressures without the stress of planning a trip. Sometimes the best vacation is one where you reconnect to those around you and rediscover the place you call home. If you're planning on a summer staycation this year and you live in Kennett Square, Pennsylvania, you've got plenty of local options for living it up!
Hit State Street on Thursdays for live entertainment
One of the most popular events of the year in Kennett Square is back for 2022. Thanks to the community organization, Kennett Collaborative, Kennett Square residents can hit State Street on the third Thursday of each month for a street carnival-like atmosphere. There is live music, outdoor dining, extended shopping hours, and other various activities. Reservations for outdoor dining are strongly recommended, as spaces go quickly. Consider making reservations at Portabellos, Byrsa Bistro, Lily Asian Cuisine, or Verbena BYOB to stay close to the action. Third Thursdays are held from 5:30 to 9:00 pm.
(302) 472-7212

Call for More Information about Kennett Pointe Luxury Town Homes

Admire the polo ponies
The Kennett Square suburb of Toughkenamon (about five minutes outside of Kennett Square) is home to the Brandywine Polo Club.
In operation since 1950, it's one of the oldest polo clubs on the East Coast.
The club calls home 122 acres of beautifully wooded land and rolling hills. You can watch spectator polo and polo tournaments from the end of May until the end of September. Start with a general admission ticket, and if you have a blast, consider upgrading to a Social Club Membership.
At the Brandywine Polo Club, you don't have to be content with only watching the action, however. You could also take lessons and learn how to play yourself. If you're a bit nervous, you can sign up for bicycle polo (spare bikes are available, but bring your own helmet).
Get outdoors and enjoy nature
The Land Conservancy for Southern Chester County has long maintained wilderness preserves that are open to the public. Now, the organization is merging with the Brandywine Red Clay Alliance, creating even more resources available to the public. One example is the gorgeous Stateline Woods Preserve, which has an entrance located on Merrybell Lane in Kennett Square. It's 86 acres, with four miles of hiking, jogging, and walking trails. Enjoy activities such as:
bird watching
mountain biking
nature photography (be sure to see the 300-year-old oak tree!)
(302) 472-7212

Call to Inquire about Kennett Pointe Town Homes

Also located in Kennett Square is the Marshall Mill House Preserve, with 40 acres and 1.5 miles of trails. It's also home to part of the Red Clay Creek Tributary and the historic Marshall Mill House.
The organization also manages the historic Bucktoe Cemetery, located next to the Bucktoe Creek Preserve just off Route 82 in Kennett Square. This Civil War-era site is being prepared for nomination into the National Register of Historic Places. Among the headstones, you can find at least nine heroic volunteers of the U.S. Colored Troops who fought for freedom and country in the Civil War.
Explore gorgeous homes in the borough of Kennett Square
When you live in one of Montchanin Builders' beautiful, masterfully designed townhomes near Kennett Square, why hit the road for a vacation? Our homes in the borough of Kennett Square offer the best of modern luxury, including customization options like your own private elevator. When you do step outside at Kennett Pointe, you can stroll along tree-lined streets and take advantage of the many nearby shops and restaurants. Contact Montchanin Builders today to schedule a viewing and to ask us about our special financing arrangements.