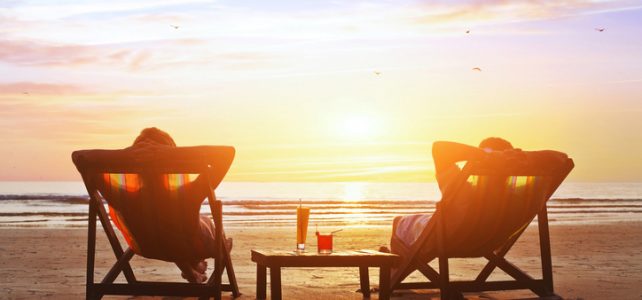 Best Summer Escapes Near Greenville, DE
There's quite a lot to enjoy in the lovely town of Greenville, Delaware, like the Coverdale Farm, the Henry Francis DuPont Winterthur Museum, and the art galleries at The Delaware Contemporary. But if you're looking to get away this summer, there are also plenty of nearby points of interest that require only a short drive. Consider exploring the Ashland Nature Center, go on a brewery tour, or hit the boardwalk at Rehoboth Beach.
Explore the great outdoors at the Ashland Nature Center
Looking for a way to unplug and unwind this summer? What better way to recharge your batteries than to connect to nature. The Delaware Nature Society is headquartered at Ashland Nature Center, located in Hockessin, DE, which is just a hair over 10 minutes away from Greenville via the Lancaster Pike. At Ashland, you'll find about 130 acres of beautiful woodlands, meadows, and marshes—not to mention the Red Creek. Enjoy it all on four miles of nature trails. You can explore on your own or join a program or event.
This carefully managed wilderness is home to all sorts of wildlife, with an eye toward maintaining biodiversity and preserving the pristine water bodies in the area. The National Audubon Society has designated Ashland Nature Center as the Red Clay Valley Important Bird Area (IBA). This reflects critical conservation work in progress at the site. You can view some of these majestic species for yourself at the Ashland Nature Center's Hawk Watch, Bird Blind, Hummingbird Haven, and Butterfly House.
Visit the Twin Lakes Brewing Co. for an informative tour
If you're a brew enthusiast, then the Twin Lakes Brewery is a must-visit this summer. You'll find this local brewery in Newport, DE, about 10 minutes away from Greenville. Tours are available via reservation. Set aside about an hour for the tour, which is given by the folks who brew the beer. You'll learn quite a lot about the brewing process, and you'll enjoy six four-ounce tasters.
Spend a relaxing weekend at Rehoboth Beach
When you live in Greenville, there's no need to travel far from home to enjoy a beach getaway. You'll find famed Rehoboth Beach about an hour and a half away from home, and yes, it's got everything you'd expect from a cozy beach community: the boardwalk, the sun and sand, great restaurants, and one-of-a-kind shops to explore. The daytime offers plenty to do and see, but Rehoboth Beach also offers nightlife. Enjoy live entertainment, music, dancing, and cocktails galore!
If you enjoy biking, consider strapping yours to the car when you visit. Away from the sand, Rehoboth Beach is very bike-friendly and offers some incredibly picturesque trails. Head for the Junction Breakwater Trail to cruise among hardwood and pine forests, or check out the trails of the Cape Henlopen State Park or the Georgetown-Lewes Trail.
Explore an exciting new townhome community in Greenville, Delaware
The best summer escape could be to your very own sanctuary in the heart of The Townes at Barley Mills—the newest master-planned community by Montchanin Builders. This exclusive neighborhood of just 33 luxury townhomes in Greenville, DE, was designed with every amenity in mind. It's a walkable blend of retail shops, restaurants, and offices—everything you'll need almost within a stone's throw. Contact Montchanin Builders today to schedule a tour. And be sure to ask about optional upgrades, such as your very own private elevator!