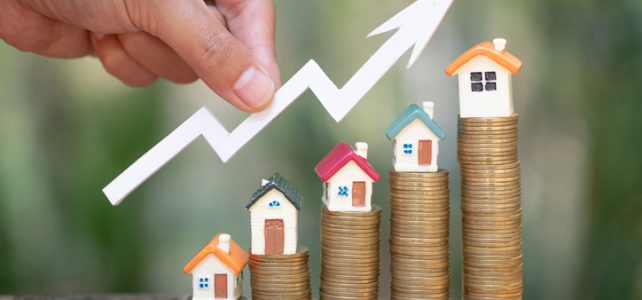 Why Americans See Real Estate As the Best Investment Option
If you have been thinking about buying a home, then your first priority is likely to be finding the best possible place for you and your family to live. Keep in mind, however, that buying a house can also be a smart investment. Indeed, a 2021 Gallup poll found that Americans are more likely to favor real estate than any other long-term investment, including stocks, bonds, and savings accounts. In fact, belief in the wisdom of buying a home had increased by 6 points since a poll taken the previous year. Why are we so confident in the value of real estate? Here are some of the most likely reasons.
Your Home's Value Is Likely to Increase
As the current housing market continues to look healthy, all trends indicate that the value of a home is likely to go up. The same 2021 Gallup poll found that a majority of Americans believe that home prices are going to increase in the future. With real estate widely seen as being a sound investment, it's easy to see why a growing number of people are looking to real estate, rather than stocks or bonds, to protect their investment.
Owning a Home Allows You to Build Equity
There are a number of significant differences between owning and renting, but one of the most important has to do with your long-term financial interests. When you rent a house, the money that you're paying every month is essentially going to pay off another person's mortgage. When you own a house, on the other hand, the money that you are spending on your mortgage will go to increasing the amount of your home that you own. If the value of your home increases, this can turn out to be an even more valuable investment over time.
Owning a Home Is an Investment You Can Always Enjoy
There is an important difference between owning a home and owning stocks, bonds, and other investments. When you invest your money in those other interests, there is no guarantee that you will ever benefit. Owning a home, however, benefits you in numerous ways, and not just from a financial point of view. It's an investment that you and anyone else who lives with you will be able to enjoy, whether your priorities are increased independence, maintaining the perfect garden, or raising a family.
If you are looking to buy the perfect home, Montchanin Builders is here to help. Our new homes for sale in Wilmington, Delaware, and Kennett Square, PA, have the open floor plans, modern amenities, and surrounding green spaces that home buyers have come to expect. You're sure to feel at home in one of our master-planned communities, conveniently located near shops, local sights, and public transportation. If you would like to schedule a tour, or learn more about our homes at Darley Green or Kennett Pointe, be sure to get in touch with us today!