Ranch-Style Homes vs. Two Story: Which Is Best?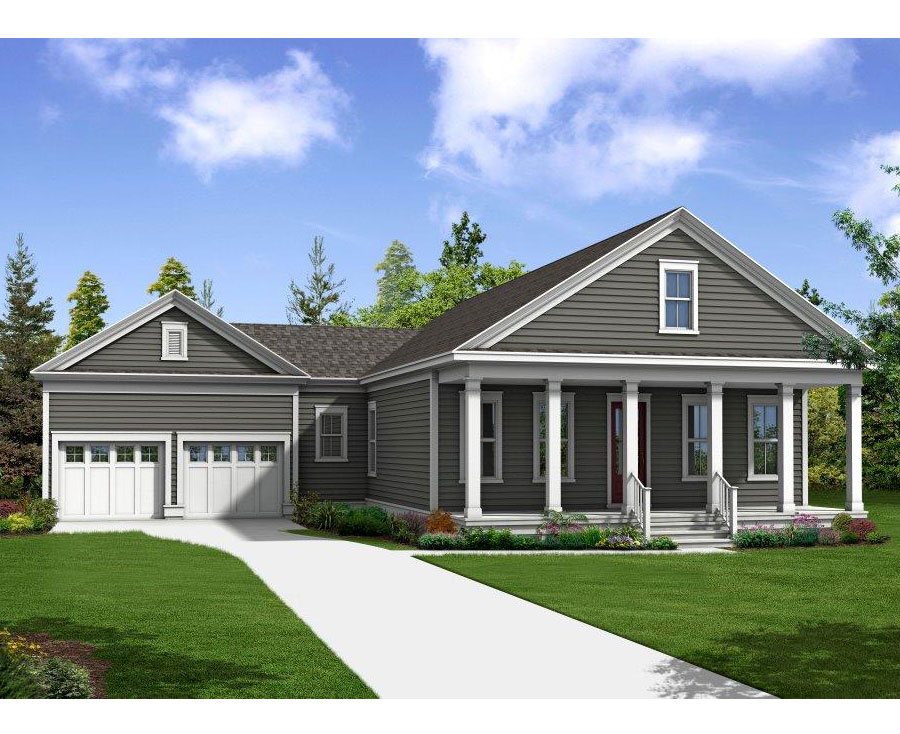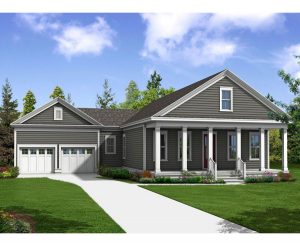 Home buyers have a lot of tough decisions to make. Which school district is best? Which planned community has the right amenities? And would a ranch or two-story home be better?
Of course, there are plenty of advantages to both ranch-style and two-story homes in Delaware. Perhaps the easiest way to determine which is best for your family is to consider your current living arrangements. If you have a starter home that's a ranch, perhaps you're already longing for a second story. If you have a two-story home, maybe you're looking to downsize? Consider the following factors when making your choice.
Benefits of single-story homes
Ranch-style homes are uniquely charming, and they offer more space than you might think—especially if you choose an open floorplan. Many people find one-story homes to be highly convenient. For instance, there's no need to move laundry baskets and vacuum cleaners between floors.
Perhaps the most compelling reason to purchase a ranch-style home is if you have young children. A home without stairs is one less safety issue to worry about when a toddler is underfoot. Safety is also a concern for home buyers who are approaching their golden years. If you intend on aging in place, a one-story home is a safer choice, and there will be no stairs to trouble arthritic joints. You might also want to choose a ranch home if there's a possibility that an aging parent will move in with your family at some point.
Benefits of two-story homes
Families with younger kids and/or teens often prefer two-story homes because they offer some separation between living areas. Teens who like to stay up later can watch TV downstairs while their parents get some much-needed rest upstairs in the master suite.
Another major benefit of a two-story house doesn't actually pertain to the house itself. Since half of the square footage is located on top of the other half, a large two-story home won't take up a lot of space on the lot. This means you'll have a more generous yard, which is particularly appealing for gardening enthusiasts and families with dogs.
Speaking of yards and landscaping, you'll have spectacular views from a second-floor window.
Meet your perfect match at The Town of Whitehall
Montchanin Builders offers home buyers the best of both worlds. You can move into two-story or ranch-style homes in our Delaware community of The Town of Whitehall. The Salisbury model is a stately two-story home. It features an award-winning floorplan, with more than 3,800 square feet, four bedrooms, and three and a half baths—plus a second floor activity room!


Or, choose The Chesapeake floorplan also found in The Town of Whitehall! The Chesapeake offers single-story living at its very best. Enjoy more than 2,000 square feet featuring an open floorplan, with three bedrooms and two baths.


Lots of other choices are available for discerning home buyers in Delaware. Call Montchanin Builders today, and be sure to check out our other master-planned communities!
More resources comparing ranch homes to 2-story homes:
The Balance, One-Story vs a Two-Story Home: Which Is Better to Buy? https://www.thebalance.com/one-story-vs-a-two-story-home-which-is-better-to-buy-1798255
Homeowners' Insurance, 7 Reasons to Opt for a Single-Story Home, http://www.homeownersinsurance.org/7-reasons-to-opt-for-a-single-story-home/