The Town of WhiteHall Hosts Delaware Vet Fest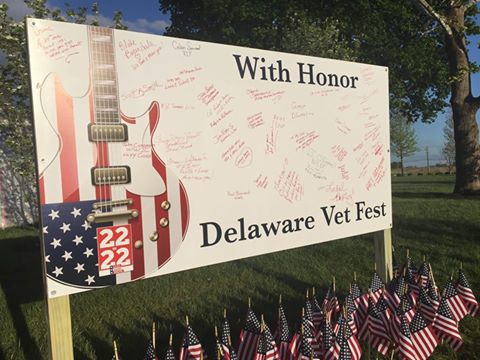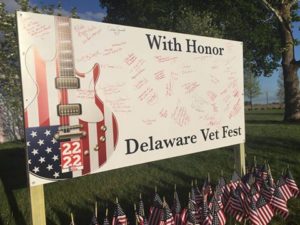 The Town of WhiteHall was proud to host this year's Delaware Vet Fest, a family-friendly outdoor festival and gathering to honor our veterans. Held on May 7th at Mapleton Square, the event drew hundreds of people who came to enjoy live musical entertainment, food trucks, games, motorcycles, corvettes and plenty of beverages. While the festival served to honor both active duty and veteran heroes, it also sought to raise awareness of soldier suicide and provide help for at-risk military and their families.
In addition, the event invited participation in the 22in22 Challenge, to raise funds for the non-profit organization, Stop Soldier Suicide. The goal was for each participant to raise $222 and to inspire others, by forming teams, to also join in. Challenge participants are asked to honor their veteran heroes by walking, skipping or jumping 22 miles over the course of 22 days. The challenge also encouraged creativity, with some participants practicing yoga, praying or performing 22 days of kindness for our veterans.
Delaware Vet Fest attracts more than 300 visitors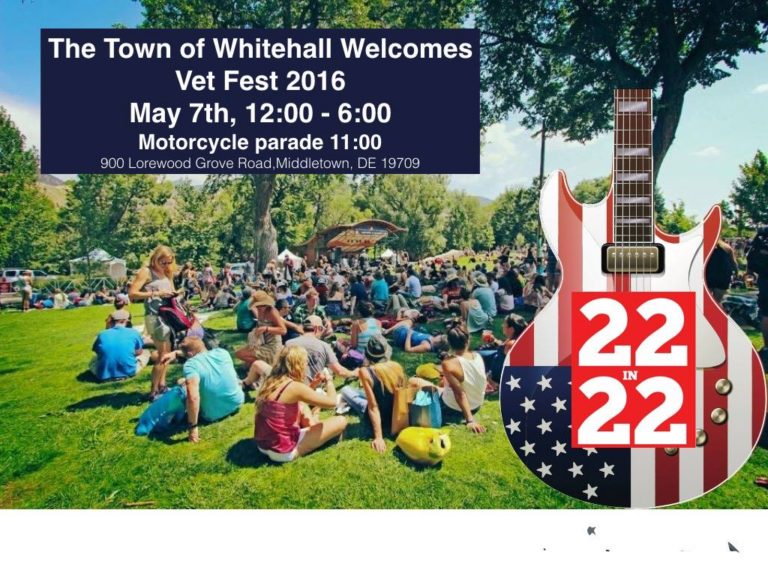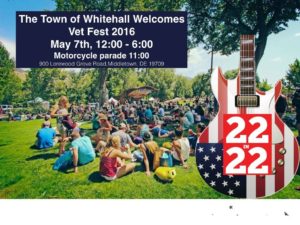 More than 300 people attended The Delaware Vet Fest 2016, with all proceeds benefiting the non-profit Stop Soldier Suicide. Event-goers were treated to balmy Spring weather and enjoyed the musical stylings of Davey Dickens Jr. and the Troubadors, Blue Cat Blues, Concrete Charlie, Club Phred and Dr. Harmonica & Rocket 88.
Gourmet food trucks served up some tasty eats, such as pulled pork brisket, BBQ ribs, fresh corn on the cob, coleslaw and other mouthwatering fare. Dozens of festival attendees supported the cause by purchasing a 22in22 Challenge T-shirt to help raise money and awareness about soldier suicide.
Festival followed by Town of WhiteHall Grand Opening
Featuring sprawling, estate-style homes by Montchanin Builders, The Town of WhiteHall will be hosting their Grand Opening on Saturday, June 4. The Grand Opening will have hot air balloon rides, kids' games, delicious food, and new home tours of luxurious houses designed by an award-winning urban architect.
House hunters should take note that The Town of WhiteHall will be offering special incentive pricing on their new estate homes in Delaware, which boast innovative floor plans with gourmet kitchens, rec rooms, breakfast nooks and plenty of storage.
Montchanin Builders is proud to bring their quality construction and craftsmanship to The Town of WhiteHall, a new development that celebrates community and enhancing neighborhood life with spacious parks, biking trails, and shops and restaurants a short walk from your doorstep.
For more information about our affordably priced Delaware communities, please call our representatives (302) 655-2600.