Town of WhiteHall Hosts Harvest Fest on November 12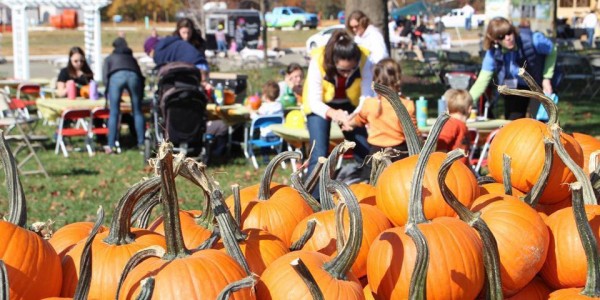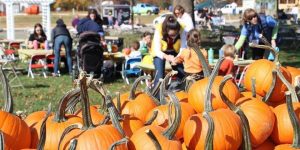 The Town of WhiteHall welcomes you to celebrate the splendors of autumn at their first annual Harvest Fest! The festival is happening this Saturday, November 12 from Noon until 3:00 P.M., so bring your kids for an afternoon of delicious food, live music, raffles, contests, games and tours of the beautiful decorated model homes!
In the spirit of community and helping others in need, the Harvest Fest invites visitors to think of their less fortunate neighbors this holiday season, by donating non-perishable food items or a gently used winter coat. Fall Harvest attendees can drop off their donated items with The Food Bank of Delaware and the non-profit organization, One Warm Coat, which will both be joining the autumn festivities.
Everyone who brings in a Fall Harvest donation will be included in a 3:00PM raffle drawing for an exciting prize!
First Annual Harvest Fest – Free Admission!
The Harvest Fest promises a taste of small-town traditions, many of which are centered around children's entertainment. There will be a pie-eating contest, sack races, a cornhole toss, face painting and tons of other fun activities to keep the little ones engaged.
Adults can enjoy the musical stylings of The Rose Project while enjoying sandwiches, cookies, and mouthwatering desserts offered by The Town of WhiteHall's newest and most popular eatery – The Half Baked Cafe! Before filling up on sweets, be sure to try some wood-fired Barbeque from Fat Rick's.
Admission is free, so we hope to see you this Saturday at Mapleton Avenue for a day of community celebrations!
Discover The Town of Whitehall
Located just outside of Middletown, Delaware, The Town of Whitehall is a modern version of a traditional American small town. The town features luxurious estate homes, townhomes and single-family homes that are in walking distance to commercial shopping areas, nature trails and dedicated open spaces. Designed from the ground up, this innovative, mixed-use development is proud to put the "neighbor back in neighborhood," while fostering a true sense of community.
To learn more about Delaware homes by Montchanin Builders, please call our sales office at (302) 376-1100.