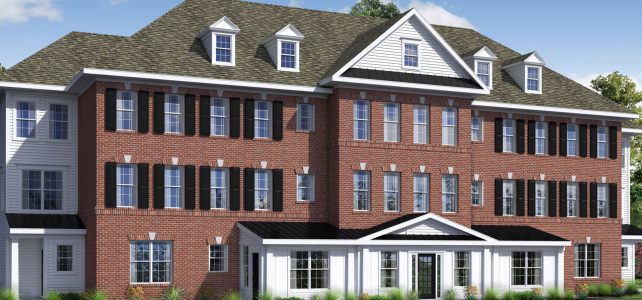 What to Know Before Buying a Townhome
Townhomes are an increasingly popular option for homeowners, particularly those who are purchasing their first home. This is because, while townhomes are more affordable than single family homes, they offer the same lifestyle perks. Plus, they tend to have generous square footage for home buyers who are interested in growing their family. In particular, the expert home builders in Delaware with Montchanin Builders is known for designing spacious and beautiful Delaware townhomes that are perfectly suited to young couples and retirees alike.
Consider the architectural possibilities
Not all townhouses look alike from the outside. You have lots of options to consider, from stacked townhouses with two to three stories, to twin homes, to manor townhouses. Stacked townhomes are what you would think of as a traditional townhouse, including a one-car garage. Twin homes are two townhomes positioned together. These offer the option of a two-car garage.
If you're looking for something a little different, consider purchasing a manor townhome. Manor townhomes are the height of upscale luxury. The Monroe, The Montgomery, and The Maxwell offered by Montchanin Builders are manor townhomes with unique architectural features on the exterior. Inside, you'll find up to 2,500 square feet of finished living space, with 9' ceilings and a gourmet kitchen.
Explore your options for personalization
Every home should be personalized to suit its owners' unique style preferences. No matter which architectural style you choose, you'll have the option to customize your new townhome. Choose from stainless kitchen appliances, granite countertops in your choice of colors, recessed lighting, and upgraded kitchen cabinets with designer hardware. You can also choose your own flooring, including hardwood or ceramic tile.
Make your budget work for you
One of the reasons why townhomes are such a popular investment is that they are typically thousands of dollars less than single family homes. But unlike an apartment or condo, you'll own the land you live on. Treat yourself to some new furnishings, but don't buy everything until after you've moved in. You should have the essentials, of course, like the beds, mattresses, table, and seating options. But wait to go to the furniture store until after you get a better sense of your ideal furniture layout. Take measurements and do plenty of online window shopping so you can get your new townhouse looking exactly how you want it.
Check out amazing offers in Delaware from Montchanin Builders
If you're interested in getting $15,000* toward your new home purchase, as well as favorable rates from one of the most reputable home lenders in the country, then it's time to get in touch with Montchanin Builders. We are a premier home building and community planning company, offering exquisitely designed new homes in Wilmington. We invite you to tour our beautiful, family-friendly communities in the Wilmington, Delaware area, including Darley Green and The Overlook at Rockford Falls. Call our office today at 302.472.7212 to inquire about our townhomes for sale in Delaware.
Additional resources for home buyers
HowStuffWorks, 5 Advantages of a Townhouse, https://home.howstuffworks.com/real-estate/5-advantages-townhouse.htm
HGTV, 6 Tips for Decorating Your First Home, https://www.hgtv.com/design/decorating/design-101/6-tips-for-decorating-your-first-home
*$15,000 towards your new home purchase with the use of NCC WF Program, Preferred Lender and Settlement Attorney.