Halloween Events For Residents of New Home Communities In Delaware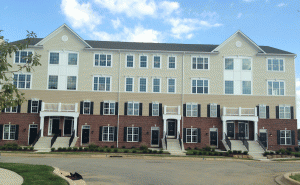 There are plenty of upcoming Halloween treats for residents of new home communities in Delaware like Montchanin Builders' Darley Green. We can expect temperatures in the high 60s and low 70s in the coming weeks, so it's the perfect time to get out with your family to enjoy a few offbeat events that are only available this time of year. Here are a few of our favorites!
New Castle County ghost tours
History lovers will travel through local haunts along the Delaware River. "Hauntings in History Walking Tours" take you through creepy cemeteries, shady alleyways, and the Amstel House, a historic former home to Declaration of Independence signers where a mysterious "woman in blue" reportedly stalks the upper floors and hurls objects through the air.
Delmarva Historic Haunts' Paranormal Investigations is another option if you want a more hands-on "ghost hunting" experience taking place at the Amstel House, The Dutch House, and the Old Library.
Right here in Wilmington, the "Ghosts in the Graveyard" tour offers a trip through the Old Swedes Church cemetery, the site of many 19th century ghost sightings, with narration from live actors.
Frightland
The Travel Channel rated Frightland one of the "scariest attractions in America." Located less than 30 minutes from Darley Green doorsteps, this seasonal amusement park features a haunted hayride, fair food, and carnival rides, in addition to walk-through attractions like Zombie Town, Ravenwood Cemetery, and the Haunted Barn.
While you're in the area, the tourist bureau recommends grabbing a bite at Aqua Sol Restaurant, which serves up "exciting South Beach cuisine," overlooking the canal and Summit North Marina.
Fort Delaware
In 2008, the Sci-Fi Channel's "Ghost Hunters" visited Fort Delaware to experience Civil War era specters firsthand. Now investigators from Delaware Ghost Hunters Inc. will take guests on a bone-chilling (3 or 5 hour) tour that includes the use of high-tech tools like electronic magnetic field detectors, data recorders, and temperature sensors. Enjoy dinner at Crabby Dick's on the Delaware River following your tour.
Christiana Mall Halloween celebration
Kids are invited to show up in costume at the Christiana Mall in Newark on October 25th in the Target Court for face-painting, candy treats, Stiltwalking characters, Balloon Twisters, spooky stories (at 11:30 and 12:30), and 20-minute magic shows (at 12pm and 1pm). It's a great event for little ones just 15 minutes from home.
Learn more about new home communities & home additions in Delaware
As vereran home builders in Delaware, Montchanin Builders picks the most central yet tranquil locations to build their communities. Darley Green is a relaxing community of condos and affordable family home communities situated just 20 minutes of Philadelphia and just a short jaunt from top Halloween attractions. With classic architecture, well-manicured lawns, and a number of amenities within walking distance, you'll feel right at home in up to 2,500 square feet of living space. Best of all, residents of our community enjoy more leisure time without the need for snow removal or leaf raking.
In addition to offering move-in ready Delaware townhome communities, Montchanin Builders brings more than 60 years of combined experience to existing homeowners in search of a partner for home additions. Contact us by calling 302-655-2600 or email info@montchaninbuilders.net.
Resources: