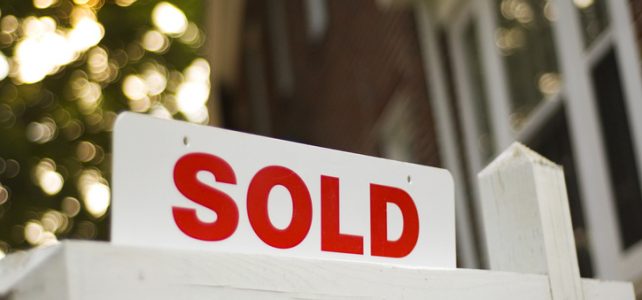 Why the End of the Year is a Great Time to Buy a Home
As fall inches toward winter and thoughts turn toward the holidays, savvy house searchers are browsing the houses for sale in Claymont, DE. There is a handful of reasons why the end of the year is a great time to buy a home. During the winter holidays, it tends to be more affordable, more convenient, and more practical to buy a home and move into it. Here's a closer look from expert home builders in Delaware explaining why you should set aside some time to hunt for your new home.
The end of the year is a buyer's market.
It's no secret that most people move in the summer. Starting in the spring, the competition among home buyers starts heating up, and this increase in demand drives housing prices upward. This is why financial experts generally agree that it makes more fiscal sense to purchase a house in December, when housing prices typically drop.
Less competition for attractive homes for sale in Wilmington.
Because there are more buyers hunting for affordable family home communities, there's far more competition for the most attractive homes in the summer. Bidding wars are great for sellers, but not good for buyers. If you wait until summer to buy your home, you just might find yourself ensnared in a bidding war. And even if you manage to sidestep bidding wars, it's still frustrating to deal with the competition in the summer. Other buyers might snap up the house you want right when you've made the decision to make an offer.
It's typically easier to book moving companies.
Buying a new home and going through closing is only part of the transition in this major life event. You'll also need to pack everything up and move your household. If you buy a home at the end of the year, you'll usually find it easy to book a reputable moving company. Since moving companies have less work during the winter, they may lower their rates to entice customers.
You can snap up bargains to furnish your home.
One of the most fun aspects of buying a house is furnishing it to reflect your personal decorating style. If you're purchasing a home toward the end of the year, you can take advantage of all of those great sales on home furnishings, décor items, and kitchenware. Additionally, one of the most popular New Year's resolutions is to get organized. That's why you'll typically see organizing systems, baskets, and bins on sale during this time of year. Take advantage of the bargains to organize your new home to fit your family's lifestyle.
You can find year-round special financing deals in Delaware.
Even though winter is a fantastic time to buy a house, some builders can be counted on to offer great deals and special financing offers year-round. Montchanin Builders is a trusted company that designs walkable, neighborly Delaware townhome communities with beautiful, functional homes. Schedule a tour today to check out our homes for sale in Wilmington, DE. Just one visit to Darley Green, The Overlook at Rockford Falls, or The Town of Whitehall, and you'll see for yourself why so many home buyers have chosen Montchanin Builders for their new home communities in Delaware. Call us at 302.472.7212 today, and be sure to ask us about special financing!
Additional resources for home buyers:
The Motley Fool, When's the Best Time to Buy a House? https://www.fool.com/investing/2018/05/31/whens-the-best-time-to-buy-a-house.aspx
The Balance, The Best Time to Buy a House, https://www.thebalance.com/when-is-the-best-time-to-buy-a-home-1798329