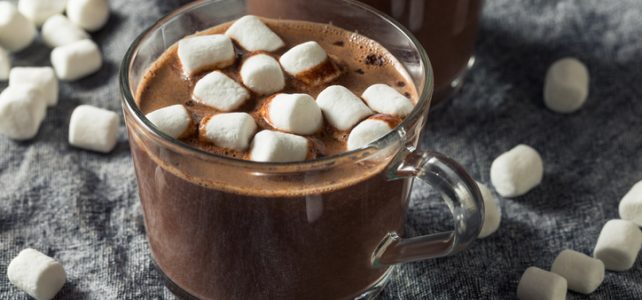 Best Places to Enjoy Hot Cocoa in Kennett Square
Hot cocoa may be a classic childhood favorite, but it certainly isn't just for kids. The young at heart can enjoy sipping on a gourmet mug of hot chocolate as well, especially when the temperature dips. And if you live in the Kennett Square, Pennsylvania area, there are plenty of delightful cafes and eateries that can whip up some of the best hot cocoa you've ever had. Try a cup from some local favorites, like Philter Coffee and Talula's Table.
Philter Coffee
Philter Coffee is a cozy, rustic café located at 111 West State Street in Kennett Square. Locals love stopping by here for a cup of gourmet, specialty-brewed coffee or espresso, and their sandwiches can't be beat. They also brew a fine cup of hot cocoa. Try the craft-style drinking chocolate or the classic hot cocoa.
(302) 472-7212

Call Today for Details about our Kennett Square Community

Talula's Table
Talula's Table is a unique sort of establishment that functions as both a gourmet food market and what they refer to as an "artisanal destination dinner experience." You'll find them just down the road from Philter Coffee at 102 West State Street—right in the heart of the historic town square. Talula's Table is a must-visit for every foodie and casual gourmet enthusiast alike.
Their mouthwatering barista menu features mocha latte, which is made with extra creamy chocolate milk from a local dairy producer, and classic hot chocolate with plenty of foam, also sourced from local dairy. If you're in the mood for something special, try the salted caramel mocha, which blends shots of espresso together with local chocolate milk and creamy salted caramel sauce. Talula's Table also offers alternative milks, including oat and almond.
Before you leave, be sure to stop by the gourmet shop. You'll find hot chocolates, coffees, teas, and much more!
Longwood Gardens Café
One of the best places to grab a hot chocolate in the Kennett Square area is at Longwood Gardens. Although it's often thought that Longwood Gardens is best visited in the spring and summer, it offers seasonal beauty all year long. Most flowers won't be in bloom, of course, although the gardens do feature gorgeous poinsettias. After you've enjoyed strolling through the grounds, stop by the café for a bite and a hot chocolate. They even have spiked hot chocolate on the menu!
Mrs. Robinson's Tea Shop
When you've fallen in love with your new townhome in Kennett Pointe, one of the best places to enjoy a mug of hot cocoa is in the comfort of your own home. Mrs. Robinson's Tea Shop isn't a sit-down café, but they do offer a wide assortment of hot cocoa, coffee, and tea to take home and enjoy. Stop by the shop today to check out the following unique cocoa items:
Chai spiced hot chocolate
Hot chocolate bomb (filled with marshmallows!)
White hot chocolate
Salted caramel hot chocolate
Hot chocolate snowballs
Campfire Cocoa
Ashwagandha-infused dark hot chocolate
(302) 472-7212

Call for More Information About Kennett Square Luxury Town Homes

Explore this exciting new townhome community near Hockessin
There are lots of cute boutique shops, eateries, and fine dining establishments in this area, and when you live here, you'll have the opportunity to explore them all. Contact Montchanin Builders today to schedule a viewing of our new, luxurious townhomes in Kennett Square, PA. We've recently opened our newest master-planned community, Kennett Pointe, which features just 53 townhomes set amongst tree-lined streets, walking trails, and other community amenities. Contact us today and be sure to ask us about special financing arrangements!