2016 Residential Real Estate Forecast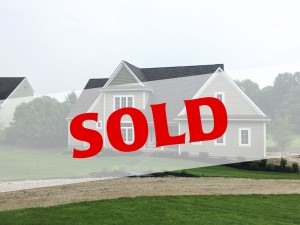 The recent Federal Reserve hike in interest rates has sparked questions about the 2016 housing market and what direction it is headed. While no one holds a crystal ball, experts from CoreLogic, Freddie Mac and Housingwire – among others – offer forecasts on everything from housing prices to interest rates and generational buying trends. The overall consensus?  This year's residential real estate projection points toward a healthy growth in home sales and another good year with continued expansion in housing.
According to CoreLogic, 2016 promises much of the same in terms of housing compared to the past 12 months. Frank Nothaft, CoreLogic's senior VP and chief economist says "… the consensus view among economists is that economic growth will continue, and the U.S. will enter an eighth consecutive year of expansion in the second half of next year. Most forecasts place growth at 2 and 3 percent during 2016, creating enough jobs to exert downward pressure on the national unemployment rate."
2016 housing predictions
The government-sponsored Freddie Mac offers the following real estate predictions for 2016:
On an annualized basis, the 30-year fixed-rate mortgage will average below 4.5 percent this year
Mortgage interest rates will increase slightly, but a stronger labor market will offset this challenge and drive robust home sales through 2016
Total housing starts may rise 16 percent year-over-year while total home sales should increase 3 percent
A drop in homebuyer affordability and lower demand will moderate house price growth to 4.4 percent. Despite this, general housing activity will escalate in 2016.
The Fed's higher interest rates will push overall mortgage originations lower in 2016 compared to last year.
According to forecasts by Realtor.com, the 2016 housing market is shaping up in positive ways, thanks to continued employment growth and economic stability, which will enable many to purchase their first home or upgrade to a newer one.  The magazine predicts that Millennials will likely play a significant role in 2016, with the bulk of "buyers between ages 25 and 34 expected to be first-time home buyers next year."
Jonathon Smoke, Realtor.com's chief economist, adds that Gen Xers — in their prime earning years – will also be buying new homes this year, as they relocate their families to more attractive neighborhoods.
Smoke also opines that new construction homes in 2016 will cater more to entry-level buyers looking for affordable options. Prices for move-in ready homes are expected to dip, and "credit access is improving enough to make the first-time buyer segment more attractive to builders."
Move-in ready Delaware townhomes and condos
As we launch into 2016, all signs point to another stable and hospitable year in the residential real estate market. For qualified first-time buyers interested in Delaware living, Montchanin Builders is currently offering up to $20,000 toward your purchase of a new, move-in ready home within our award-winning community of Darley Green.
To learn more about this unique incentive program, or to schedule a tour through our beautifully-appointed Delaware condos and townhomes, we invite you to call 302-655-2600.