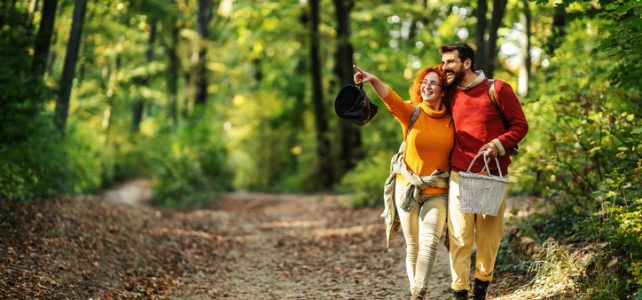 3 Surprising Things to Do in Wilmington, DE
If you've been to Wilmington, Delaware before, you already know that it's jam-packed with excellent restaurants and charming boutique shops – not to mention the amazing wineries and breweries nearby! But if you're interested in going on some unconventional outings, opt for one of the following hidden gems of Delaware. Discover attractions that are off the beaten path, such as The Crying Giant or a secret garden behind a derelict mansion.
Pay your respects to The Crying Giant
You'll find The Crying Giant on the Kentmere Parkway in Wilmington. Visit the Delaware Art Museum and explore some of the most exquisite and thought-provoking artwork you'll find anywhere. When you've had your fill of the exhibitions, wander outside and take a stroll in the Copeland Sculpture Garden. You'll find The Crying Giant there.
The Crying Giant is a maquette created by artist Tom Otterness to memorialize the victims of 9/11. A maquette is like a rough draft for artists. The full sculpture was intended to be tall enough to have an elevator that took visitors up to an observation deck. Its eyes were to spill water into pools below. Although the full sculpture was never created, The Crying Giant maquette is a moving tribute to the 9/11 victims and their families.
Take some selfies at Smith's Bridge
You'll find three covered bridges throughout the state of Delaware, but Wilmington is home to the longest of these. Smith's Bridge was built in 1839 as a Burr arch-truss structure. It stretches across Brandywine Creek, lending a charming, picturesque addition to the beautiful landscape. If you'd like to take pictures, you'll need to park your car well away from the bridge and head up there on foot, as the grounds nearer to the bridge lack a safe pullover area. Additionally, keep in mind the bridge itself lacks a pedestrian walkway.
Explore the secret garden behind a derelict mansion
If you were enchanted by The Secret Garden by Frances Hodgson Burnett when you were young, you'll love the Marian Coffin Gardens. Head over to the derelict Gibraltar Mansion in Wilmington. It's a towering brick structure adorned with climbing ivy and gothic appeal. Built in 1840, the Gibraltar Mansion itself is off-limits to visitors. However, the gardens are free to all from dawn until dusk. You'll find them behind the tall stone wall. Although the mansion is derelict, the gardens are a well-maintained paradise of greenery, flowering plants, sculptures, and even a water garden with koi and water lilies.
Explore our townhomes for active adults in Wilmington, Delaware
These are just a few of the surprising things you can do in Delaware. Enjoy the best of what Wilmington has to offer when you move to Darley Green or The Townes at Barley Mill—master-planned communities designed by the area's foremost homebuilder, Montchanin Builders. Explore our townhomes for sale in Wilmington, Delaware today and experience life at its finest. Call to schedule a viewing, and be sure to ask us about our special financing arrangements.