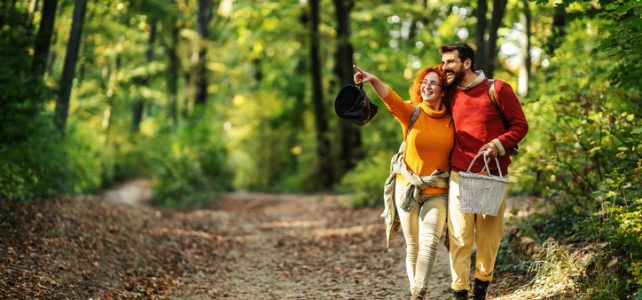 Best Parks and Nature Attractions in Greenville, DE
Delaware is often referred to as the hidden gem of the U.S., and Greenville is the hidden gem of Delaware. This cozy town boasts numerous attractions for outdoor recreation enthusiasts and nature lovers. Two of the best parks and nature exploration spots in Greenville, DE, are the Brandywine Creek State Park and the Valley Garden Park.
Brandywine Creek State Park
Sprawling out along the picturesque Brandywine Creek is the Brandywine Creek State Park. This 900-plus acre state park is open year-round and offers incredible sights for nature enthusiasts. Stroll through the meadowland and snap a selfie with the blue gneiss stone walls as your background.
You'll find 14 miles of trails meandering around this old-growth forest. Choose from four nature preserves to explore: Flint Woods, the Carney Tract, Freshwater Marsh, and the Tulip Tree Woods. Enjoy the sight of rare native plants and fauna like ground-nesting birds, native pollinators, American kestrels, and Eastern meadowlark.
Of course, there is much more to do here than birdwatching. Water sports enthusiasts can take a paddle to the water in a kayak or canoe. Alternatively, opt for a tube. (Water sports equipment is available for rent at nearby outfitters.) In the Brandywine Creek, you can fish for bluegill, crappie, or smallmouth bass, or for trout in Wilson's Run. Just be sure to apply for a fishing license first.
Take a picnic lunch to one of the open meadows, and try your hand at disc golf or cross-country skiing in the winter.
Valley Garden Park
Valley Garden Park isn't as well known as the Brandywine Creek State Park, which only adds to its charm. This hidden gem, much beloved by locals, is found near the picturesque Hoopes Reservoir on Campbell Road in Greenville. It's a beautifully landscaped park that features a shallow creek complete with small waterfalls and bridges. Stroll along the paved walking paths under the canopies of ornamental trees that lend splashes of vibrant color to the landscape when in season.
The loop trail is a short one—a hair over a mile—making it ideal for those who aren't interested in strenuous exercise. Dogs are permitted in the park, and while the trail is open year-round, winter sports like cross-country skiing are not permitted at Valley Garden Park.
Explore luxury town houses in Greenville, DE
The convenience of proximity to an urban hub combined with the cozy ambiance and wide-open, green spaces of a small town is exactly why many home buyers are taking a closer look at Greenville, Delaware. Although this hamlet is just a short drive away from Philadelphia, you'll find plenty of leisurely outdoor activities to enjoy here. And when you move to The Townes at Barley Mill—a master-planned community—you'll enjoy luxurious living at its finest.
Our townhomes near Wegmans in Greenville, DE, are designed with spacious, modern floor plans and luxurious touches like gourmet kitchens and optional private elevators. Contact Montchanin Builders today to schedule a viewing and inquire about our special financing arrangements.