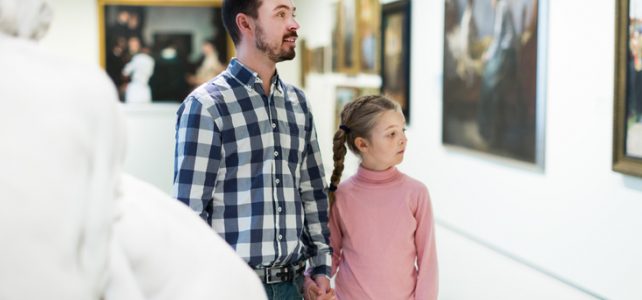 Amazing Things to Do in Delaware That Are Totally Free
There are a lot of reasons why residents of Delaware love this hidden gem of a state. Buying a new home in Delaware gives you access to all sorts of fun and free things to do, right here in Wilmington and beyond. You can go see a shipwreck from the 18th century—no scuba diving required!—and perhaps even find an artifact on the beach. Or, check out a nature center, art gallery, or history museum—all practically in your backyard.
Roosevelt Inlet Shipwreck
Hundreds or perhaps thousands of ships are thought to have sunk off the coast of Delaware, but only a few have been explored. One of the shipwrecks to have been discovered recently is the Roosevelt Inlet Shipwreck. The ship was a British merchant ship that ran aground on a sandbar in 1772.
The ship was discovered in 2004. Dredging operations tossed tons of sand onto Lewes Beach after which people began unearthing artifacts from the wreck. If you walk along Lewes Beach between the Children's Beach Home and the Yacht Club, you might still find an artifact or two. If you do, please bring them to the Zwaanendal Museum to be identified and documented by the archaeologists working on the project.
Or, if you just want to check out the shipwreck itself, go at low tide to S. Bay Shore Drive, then turn right and drive on to the pay parking lot. Seeing the wreck requires a one-mile hike south of the parking lot.
DuPont Environmental Education Center
Located in Wilmington, the DuPont Environmental Education Center (DEEC) is situated where the river, marsh, and city intersect. There's no charge to explore the 212 acres of freshwater tidal marsh. Keep your eyes open for turtles, beaver, river otter, and lots of species of birds. The DEEC also features a large ornamental garden near the visitors' center, along with a 7-mile bike/hike trail.
Mezzanine Gallery
In downtown Wilmington, in the Carvel State Office Building, you will find the Mezzanine Gallery. It features rotating, one-artist exhibitions. All of the featured artists are from Delaware and their mediums vary, including painting, photography, sculptures, crafts, and folk art.
Newark History Museum
You can visit the Newark History Museum free of charge from April through December on Tuesdays and Sundays. It's located at 429 South College Avenue in Newark, Delaware inside the historic 1877 Pennsylvania Railroad Station building. Railroad enthusiasts love the historic building, and there's always plenty to see inside. Visitors of all ages can enjoy the historic artifacts that explain the history of Newark.
New homes for sale in Delaware
You can take advantage of all the amazing amenities that Delaware has to offer. Get in touch with Montchanin Builders today to schedule a viewing of one of our move-in ready homes in Delaware. We've designed our walkable neighborhoods of Darley Green and The Overlook at Rockford Falls to be both beautiful and functional, with plenty of green spaces and quick commutes into town. Call our office today to chat about our special financing offers!
Additional resources for homebuyers in Delaware: