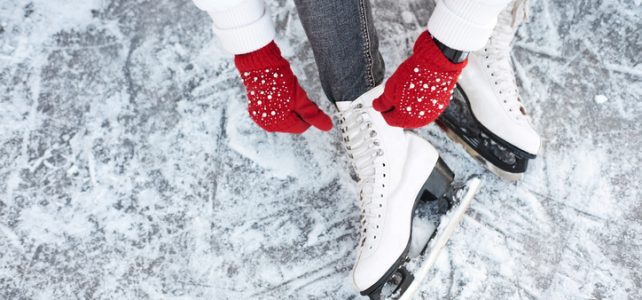 Best Ice Skating Near Greenville, DE
Ice skating is both a sport and an art form. Whether you've never laced up skates before or you're a longtime denizen of the rinks, ice skating can be a delightful way to get active. There are several places in and around the Greenville, DE area where you can lace up your skates, including The Skating Club of Wilmington, the University of Delaware, and Ice Line Quad Rinks.
The Skating Club of Wilmington
The closest ice rink to Greenville, DE, is The Skating Club of Wilmington—about a 10-minute drive. You'll find it at 1301 Carruthers Lane. This ice rink is for both serious competitive skaters and the general public. Be sure to double-check their website for their current public skate times. You may also want to make a note of any upcoming competitions so you can cheer on your favorite skaters.
This nonprofit club is an inclusive setting, bringing together figure skaters, ice dancers, hockey players, recreational skaters, and synchronized teams. Because they're committed to community service, you can feel good about supporting the club. In addition to the regular public skate sessions, they offer skating classes for all age ranges.
University of Delaware
Newark, which is less than 30 minutes away from Greenville, is home to the University of Delaware. You don't need to be a student or faculty member to use their ice arenas. They offer public skating sessions at the Fred Rust Ice Arena, and the fees are quite reasonable. Check their website for all upcoming public skate times. Be sure to make a note of any upcoming special events. The ice arena staff often uses special features, like black lights, colorful laser beams, and image projections that make the ice skating experience positively magical.
Ice Line Quad Rinks
The Ice Line Quad Rinks is located in West Chester, Pennsylvania, which is only about 25 minutes away from Greenville. You'll find it at 700 Lawrence Drive. They offer public skate sessions and classes for varying ability levels and age ranges. They even offer a skating league for adults over 38. Adult classes are typically held on Thursdays, although private lessons may be scheduled separately.
If you opt to take one of the Thursday classes, you'll purchase a bundle of six weeks of classes that includes five 30-minute skating lessons and five 30-minute skating practices (skate rental included). Classes are open to both beginners and experienced adult skaters.
View luxury townhouses in Greenville, DE
Ice skating is just one of the many fun activities you can enjoy when you live in the cozy, close-knit community of Greenville—a neighborly suburb of Wilmington. Now, you can schedule a viewing of luxury townhouses near Wilmington, DE in the area's newest master-planned community, The Townes at Barley Mill. The thoughtfully designed homes in this exclusive community feature spacious floorplans and luxurious touches. Contact Montchanin Builders today to schedule a viewing and ask about our special financing arrangements.