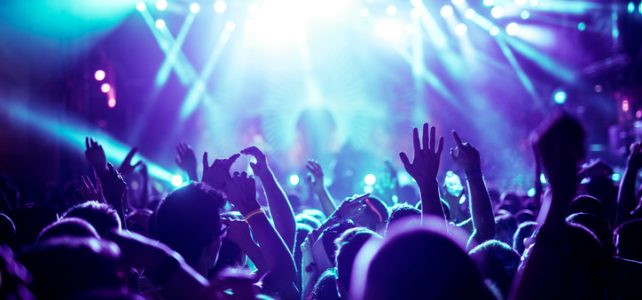 Best Places to Hear Live Music in Wilmington, Delaware
People who buy a house in Wilmington, DE, come from all backgrounds, ranging from retirees to young and career-driven millennials starting a family, and the music scene in our thriving city reflects this variety. Music lovers of all ages and tastes will surely appreciate the numerous music concerts and festivals that take place year-round. Let's take a look at some of Wilmington's popular concert halls and venues.
1. Grand Opera House
The Grand Opera House is owned and operated by The Grand, a non-profit arts organization that serves the community. Aside from music concerts, the venue also frequently hosts Broadway theater shows from local performers. Occasionally, the venue will also host a bigger name performer. Past performers of name recognition include Canadian singer Sarah McLachlan. See the official site for The Grand for schedules of upcoming performances.
2. The Queen Wilmington
The Queen Wilmington is one of the town's hottest night-life attractions. The venue hosts live performances on a near weekly basis. Performers include indie bands, comedy sketch groups, notable names, and more. Upcoming shows include a David Bowie tribute, comedian Jim Breuer, and musician and singer Meshell Ndegeocello. Go to the Queen Wilmington website for event details of upcoming shows.
3. Gable Music Ventures
This venue offers a full line of services for weddings, birthday parties, corporate functions, and more. With such events often come musical entertainment. The owners can also connect event planners with artists from various genres of entertainment. Since its inception in 2011, Gable Music Ventures has hosted all-day concerts. Some of its more prominent events include the Ladybug Festival, the Wilmo Rock Circus, and the Rockabilly Rumble. Some events are by invites only, while others are open to the Wilmington public. Visit Gable Music Ventures to see its live music calendar or join its mailing list.
4. Delaware All-State Theater
As suggested in its name, this venue features more live theatrical plays than musical concerts, though there are certainly musicals every now and then. This is another non-profit and community-run organization that hosts theatrical shows, many of which are led by students from Wilmington or the next towns over. Admission prices keep the venue running. Consider a family outing or dinner date at the Delaware All-Star Theater; you'll be entertained while also contributing to a good local cause. See the Delaware All-Star Theater homepage for show listings.
Delaware Living Entails Constant Entertainment
As long as you're living in Wilmington, Delaware, you'll always have something fun to do on a weekend evening. If you're ready for relocation, then check out some of the new homes in Wilmington brought to you by Montchanin Builders. Our new construction Wilmington homes feature contemporary architectural designs that borrow from elements of the city's old-style charm.
Additional Resources:
Visit Wilmington, Music and Entertainment in Wilmington Delaware, https://www.visitwilmingtonde.com/things-to-do/arts-entertainment/music-entertainment/
In Wilmington, Event Finder, https://inwilmingtonde.com/events