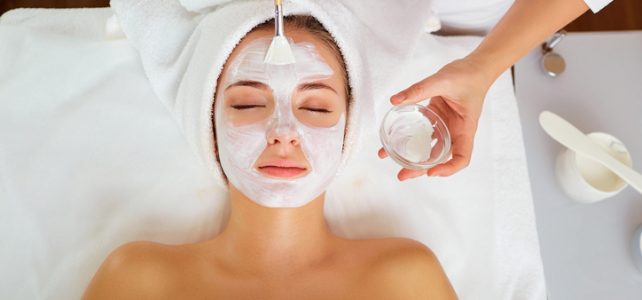 4 Wonderful Ways to Treat Yourself in Wilmington, DE
If a rich history, thriving cultural scene and picturesque settings aren't enough reasons to consider buying a house in Wilmington, Delaware, here's one more: the city is also chock-full of opportunities to take time out to treat yourself and truly unwind.
Here is a quick reference list of four great ways you can combine your house-hunting trip with a relaxing getaway opportunity to de-stress from daily life.
1. Open Studio Time at the Kaleidoscope Art Studio
Thursdays, 12:30 PM – 2:30 PM
Kaleidoscope Art Studio
310 Kiamensi Road, Wilmington
(302) 995-7661 for registration (one day notice required, ages 12-adult)
$5 Minimum donation to cover materials
At Art Therapy Express, art therapists and guest artists introduce a variety of 2D and 3D media. Experience clay, sculpture, watercolor and acrylic painting, drawing, photography, oil pastels, mixed media, music, creative movement and drama. Choose one time only, or opt to work on projects on a long-term basis.
2. Deep Muscle Therapy & Massage
5700 Kirkwood Highway, Suite 206, Wilmington
(302) 397-8131
Prices vary
DMTC offers therapeutic deep tissue massage with a focus on muscle/joint stabilization, increased range of motion and myofascial release. They will also work with your personal trainer, chiropractor and other health and allied health-related entities in helping you achieve optimum physical and emotional well-being.
3. Fabrizio Salon & Spa
1604 W. 16th Street, Wilmington
(302)656-8660
Prices vary
This intimate and unique urban spa retreat is found on the second floor of a fully-renovated, two-story 1890s townhome. All skin care rooms feature walls with noise reduction properties and state-of-the-art tools and equipment. The day spa also enjoys the use of its own private bathroom with shower and an attached outside deck for your enjoyment. They serve complimentary teas and coffee and offer a full line of aromatherapy oils, skin care, nail care and body care products.
4. Dogtopia
2101-A Concord Pike, Wilmington
(302) 622-8388
You know how enjoyable a day at the spa can be, so why not bring Fido along and give him the same treatment? Dogtopia offers spa services that will leave your pooch feeling like a pampered pup.
Whether your best friend just needs their nails clipped or a full wash and dry, the fully-trained spa attendants will take care of all of your pet's needs. Dogtopia offers the choice of professional spa services or you can take advantage of self-service bathing stations if you want to bathe your dog but don't want to cause a mess in your bathroom (less stress for you!).
Moving to Wilmington, Delaware?
Living in Wilmington, DE offers endless opportunities to treat yourself. If you are thinking about moving to Wilmington DE, we at Montchanin Builders invite you to schedule a viewing of our beautiful communities and make it an extra-special event by getting to know the local area and its many offerings. We guarantee your tour – and your pampering sessions — will be stress- and hassle-free experiences that will make you want to come back … permanently.
More Pampering Ideas:
Trip Advisor, "The 10 Best Spas & Wellness Centers in Wilmington," https://www.tripadvisor.com/Attractions-g34059-Activities-c40-Wilmington_Delaware.html
Groupon, "Spa Deals in Wilmington," https://www.groupon.com/local/wilmington-de/spa