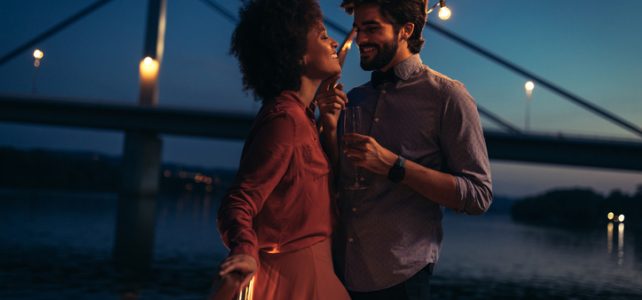 Great Ways to Enjoy the Christina River in Wilmington, DE
The beautiful Christina River is a tributary of the Delaware River. In turn, it feeds Brandywine Creek and White Clay Creek. It's a recreational hotspot for the city of Wilmington and nearby Greenville, Delaware, with lots of rowing teams, kayakers, and boaters making regular use of the water. Check out all the ways you can enjoy the Christina River below!
Book a private party aboard The Brandywine
Got a special occasion coming up? What better way to celebrate than by chartering your own boat cruise? Introducing The Brandywine, one of the newest boats on the Wilmington Riverfront! The boat offers public tours each day, but is also available for private cruises seven days per week. It can accommodate up to 48 passengers, and it's equipped with a full bar, LED lighting, and surround sound speakers.
Enjoy happy hour on the Pau Hana Tiki boat
There is no need to head down to the Caribbean to get a taste of the tropics. Enjoy your own "tropical" cruise right here in Delaware aboard the Pau Hana Tiki boat. Take a public cruise or book a private party with a full bar. Multiple options for cruises are available, including the Aloha Hour, Evening Tiki Cruise, and Family & Friends Tiki Tour.
Sail off on an adventure on the Kalmar Nyckel!
Delaware has an incredible maritime history, and you can experience it firsthand when you book a cruise aboard the Kalmar Nyckel. The Kalmar Nyckel is a modern reproduction of the historic Tall Ship. Built by the Kalmar Nyckel Foundation as a floating classroom to educate students and visitors alike about Delaware's maritime history, the ship routinely launches cruises out on the Christina River for about 30,000 people annually. The ship also hosts public festivals and other events, and is available for private booking.
While you're there, be sure to check out the foundation's Copeland Maritime Center and Museum. It's an experiential learning adventure for all ages.
Learn how to row at the Wilmington Rowing Center
If you'd rather enjoy a more active time out on the water, consider taking a trip over to the Wilmington Rowing Center. The Wilmington Rowing Center offers programs and lessons, divided into age groups, including programs for adults. Recreational and competitive rowing is available from April to November. You can also enjoy the center's two annual regattas!
Explore townhomes for 55+ in Wilmington, Delaware
Exciting nightlife, beautiful outdoor scenery, recreational hotspots—these are just a few of the amazing amenities you have to look forward to if you decide to live near the Christina River. Explore the luxury townhomes in Wilmington, DE, in the exclusive community of The Townes at Barley Mill. Barley Mill is a walkable neighborhood set against wide open, green spaces and within a stone's throw of amenities like shops and restaurants. Call Montchanin Builders today to schedule a viewing. This may be the perfect time to buy your dream home!