Exciting 4th of July Celebrations in Delaware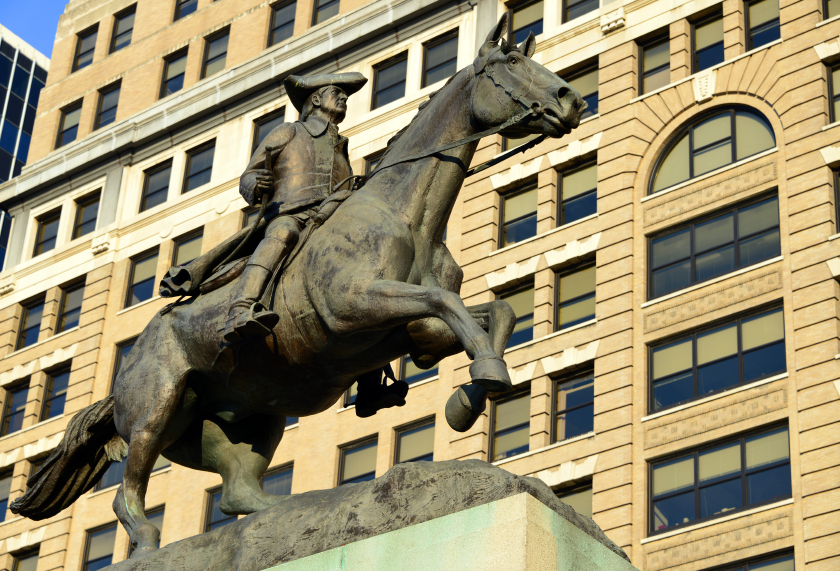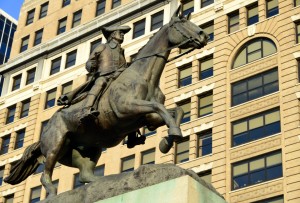 The 4th of July holds special meaning for Delaware residents who are aware of our local history. Though we had a population that was very much loyal to the King, Delaware did send three delegates to the First and Second Congress in 1776. Two of those delegates signed the final document, calling for independence from England. Later that year, The Three Colonies officially became The State of Delaware.
Whether you're a history buff or not, residents of Darley Green's Wilmington DE condos have several Independence Day events to look forward to each year.
Living in the luxurious, affordable community of Darley Green gives you quick and easy access to three of the area's best opportunities to reflect upon our rich heritage and celebrate American freedom.
4th of July celebration at Tubman-Garrett Riverfront Park
Hop on 95-S and reach Tubman-Garrett Riverfront Park in just 15 minutes for a fun, family-friendly 4th of July celebration along the scenic Christina River. Festivities begin at 2 PM with live performances, rides, games, face painting, magicians, crafts, historical reenactments, and a 50-foot obstacle course. Performances include: blues & soul music by Deb Callahan, progressive pop by Minshara, R&B from Mozaic Flow, Latin soul by Miguel Orland y su Con Conjunto, high energy jazz/blues/funk by Washington DC's Team Familiar, and mainstream hits from Kiss 101.7 FM's DJ Shorty T. Food and drink vendors will be on site, but you surely won't want to miss the great crab feast! Best of all, admission is free.
Fireworks express at Wilmington & Western Railroad
Taking the 495-S expressway, you'll arrive at the historic Wilmington & Western Railroad in 17 minutes. Here, the Fireworks Express train departs from the Greenbank Station at 7PM, traveling into Hockessin for 4th of July Fireworks, and returning at 11 PM. Though the cost is $20 for adults and $16 for children, most Darley Green residents will tell you it sure beats the traffic and hassle of parking at a fireworks show! Passengers are welcome to bring coolers, blankets, and folding chairs aboard the antique steam locomotive. Be sure to book an advance reservation!
The Delaware history trail
The Delaware History Trail encompasses 36 distinctive sites, extending through New Castle, Kent and Sussex counties and offering a glimpse at Delaware's rich historic past. Visitors are welcome to apply for a Delaware History Trail passport to receive a free copy of "Landmarks and Legacies" Delaware history book upon completion of all the stops. Along the way, you'll see where Leni Lenape Indians met, where Delaware delegates first ratified the U.S. Constitution, not to mention opulent estates, well-designed museums, and monuments commemorating our earliest patriots.
Wilmington stops include: The Hagley Museum and Gardens (a 235 acre site that includes a mill, workers' village and ancestral homes); the Wilmington & Western Railroad (a hands-on history experience with passenger service); Old Swedes Holy Trinity Church (where you can learn more about the early Swedish colonists who first settled here in 1638); and the Winterthur Museum, Garden & Library (the childhood home of famous Delaware native Henry Francis DuPont).
In addition to the Delaware History Trail hotspots, the state tourism department also recommends checking out "the Fabulous Fifteen" collection of historic sites, which includes the Delaware Art Museum at 2301 Kentmere Parkway for its large collection of British Pre-Raphaelite art, as well as the Greenbank Mills & Philips Farm at 500 Greenbank Road, which gives you a fascinating look at rural Delaware life in the late 18th and early 19th centuries.
Wilmington DE condos – a great place to call home!
While you're checking out the local sights this 4th of July weekend, why not stop by our office at 359 Lenape Way, in historic Claymont, Delaware to check out the Wilmington townhouses and condos we have available?
Everywhere you want to be is conveniently situated within a 20-minute drive. Our beautifully-appointed homes prove that convenience doesn't always have to come at a hefty price. Our designers didn't skimp on luxury – with standard features like bedroom level laundry rooms, Whirlpool kitchen appliances, crown molding atop high ceilings, cultured and marble vanities – but your home comes at a surprisingly affordable price that guarantees your investment will increase in value over the years.
Call 302-655-2600 to schedule a home tour in advance or stop on by. We'd love to show you around!