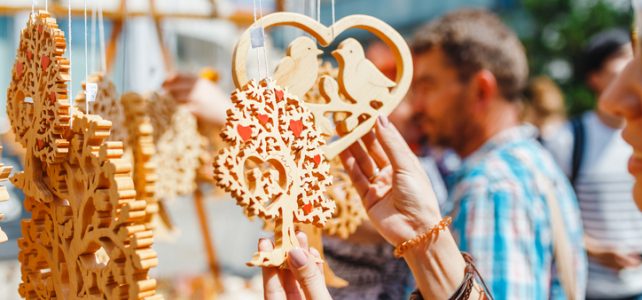 How to Choose the Perfect Artwork for Your Home
Your new home will reflect your personal style and design aesthetic. There really are no unbreakable rules of selecting artwork, since every individual will appreciate art in different ways. However, there are some general guidelines that you can follow to help your home's décor appear well-balanced and tastefully designed.
Consider the feelings you wish to evoke
Artwork can inspire a spectrum of feelings, from peacefulness and serenity to surprise and excitement. Think about the feelings you wish to inspire in every room of your home. For the kitchen, many people like to choose whimsical pieces, including word art. In the bedroom, you might want the artwork to inspire relaxation, as many people view the master bedroom as a sanctuary. This is why abstract pieces work well here.
In the more public rooms of your home, such as the formal dining room and living room, you might prefer to choose pieces that will spark conversations. Look for surprising or intriguing artwork that is boldly designed to capture the eye. Artwork with a nature or landscape theme works well in the bathroom, as it inspires feelings of serenity.
Lastly, if you have a home office, you might want its artwork to encourage productivity and bring positive vibes to the room.
Choose the right size artwork for each room
It's likely that the biggest pieces of artwork will go in the living room and bedrooms. It's usually best to choose large artwork to fill large spaces and small artwork to fill smaller spaces. However, you can break this rule if you wish by filling a large space with a cluster of smaller pieces that embrace a shared theme. It's best not to break this rule by hanging a large piece in a small room like the bathroom, as this will feel overwhelming. However, you could place two very small pieces side by side if space allows.
Look beyond paintings and prints
When most people hear the word "artwork," they automatically think of paintings and watercolors, as well as more affordable prints. However, artwork can embrace three-dimensional media. Look for sculptures and unique conversation pieces, like an African drum or a Native American dreamcatcher. Ideally, choose 3D artwork that follows the same general theme or style as your wall art for any given room.
Consider incorporating different textures as well. For instance, you could hang an artistic tapestry on your living room wall in lieu of a painting.
Find your dream home at a Montchanin Builders community
Homebuyers in Delaware are asking, "What are the best move-in ready new homes near me in Wilmington, DE?" Our answer is that it's time to check out the beautiful new homes available from Montchanin Builders. We focus on building walkable, neighborly communities with luxurious, finely crafted townhomes and single-family homes. Our master-planned communities of Darley Green and The Overlook at Rockford Falls still have homesites left, but they're going fast so don't hesitate to get in touch with us to schedule a tour or request more information! You can reach us by phone or check out our new homes in northern Delaware online.
Additional resources for home buyers: