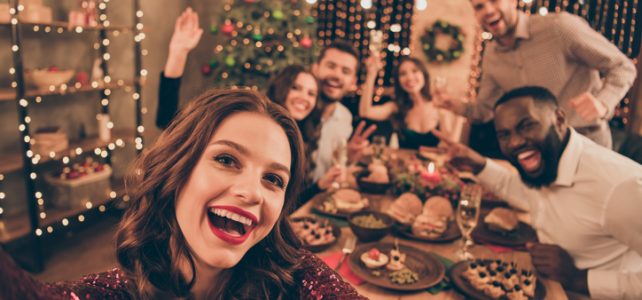 The Secret to Hosting a Great Holiday Party in Your Home
The holidays are magical, but they can also be a bit stressful. There's so much more to do and not enough time to get it all done. The real secret to hosting a great holiday party in your new construction home in New Castle County, Delaware is to make it as stress-free as possible, while still giving your guests a fantastic experience. Use these tips to host a holiday party that's memorable for all the right reasons.
Balance your planned menu
Your top priority is making sure your guests have a good time. You'll want to make sure you plan a balanced menu that includes options for guests with special dietary needs. Try to include at least a couple of vegetarian or vegan entrées and side dishes. You might also want to ask your guests in advance if they have food allergies or gluten sensitivity. They'll appreciate having a general idea of what's on the menu in advance.
Consider a buffet-style meal
If you're hosting a large holiday party, it might not be practical to seat everyone at the dinner table, even if you set up a separate kids' table. A buffet-style meal instantly relaxes the ambiance and encourages people to help themselves and socialize freely while they eat. It's also less stressful for you since you won't have to worry about setting places. Just stack plates at one end of the buffet table, and remember to leave out napkins, silverware, and condiments.
Do some cooking ahead of time
It can be super stressful to do all of the cooking on the day of the party. You'll probably end up in the kitchen for most of the party and be unable to enjoy yourself or socialize with your guests. Try to do some of the cooking and prep work ahead of time. Soups and stews are excellent make-ahead options that you can simply warm up before your guests arrive. You can also make quiches and tarts ahead of time, and freeze them until the day of the party.
Although not everything can be cooked ahead of time, you could do prep work ahead of time for the rest of the items on your menu. Chop and refrigerate veggies, for example.
Play music with care
Music is essential for setting the ambiance and helping your guests relax. However, it's best to keep the volume relatively low. When it's time for your guests to enjoy the meal, switch to instrumental music so that lyrics won't interfere with the dinner conversation.
Looking for a new home for the holidays?
If you're looking for a new neighborhood to call home, the Wilmington, Delaware area is a great place to relocate to. And if you purchase a new home in a Montchanin Builders master-planned community, you can look forward to friendly neighbors and walkable streets with great local amenities nearby.
There are homes for sale in Wilmington, Delaware right now, but they won't last long. Homesites are selling fast in the communities of Darley Green and The Overlook at Rockford Falls. Call Montchanin Builders today to schedule a tour. Be sure to ask us about our special financing offers!
Additional resources for new homeowners: