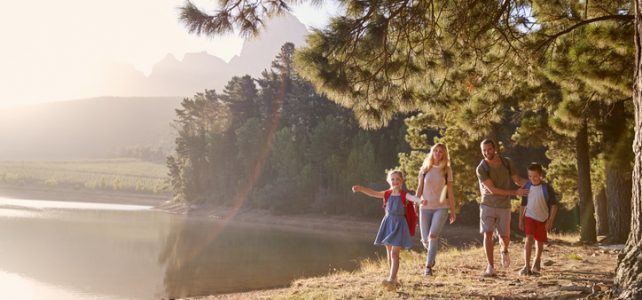 How to Escape into Nature this Summer in Delaware
Those who live in Delaware tend to agree that this state is one of the rare hidden gems in the country. Folks who have recently purchased new homes in Delaware from Montchanin Builders are delighted to find that there are plenty of opportunities for getting out and enjoying nature in the Wilmington area. However, if you want to travel a bit, you'll find plenty of beautiful views and recreational opportunities all around the state, like the Cape Henlopen State Park.
Cape Henlopen State Park in Lewes, DE
It's a little-known fact that some of the very first public lands on the continent are in Delaware. In the 17th century—before America was America—William Penn decreed that Cape Henlopen and its natural resources were designated for common use, for the betterment of the residents. Over the centuries, Cape Henlopen has played major roles in commerce and military history, and the lands remain in the public domain.
Today, you can enjoy the beautiful beaches, which play host to thousands of swimmers, boaters, anglers, kayakers, and paddle-boarders each year. You can also take your family out clamming or wind-surfing here. If staying on dry land is more your cup of tea, you can check out the fantastic hiking and mountain biking trails near the campgrounds. Not far away is the Seaside Nature Center, which offers captivating exhibits of sea life and activities for visitors of all ages.
Alapocas Run State Park in Wilmington, DE
Alapocas Run is a relatively new state park, having been designated as such in 2002. However, the land was donated to Wilmington during the early 1900s by famed industrialist William Bancroft. Today, families flock here for the Can-Do Playground—a 27,000 square foot installation designed to be accessible to every child, regardless of disability status or ability level. In the East Park area, you'll also find several athletic fields for team events.
If you're looking for something more adventurous, head over to the park's rock wall for some rock climbing and rappelling fun. A permit is required and strict safety regulations are observed.
Augustine Wildlife Area in New Castle County, DE
The Augustine Wildlife Area is a must-visit attraction for every Delaware resident. It consists of six large land tracts totalling more than 3,100 acres near the Delaware River. Bring the kids to see the wildlife, including many species of birds, at the Thousand Acre Marsh. You can also hike the one-mile Port Penn Trail, which extends between the Delaware River and the tidal marsh. Note that hunting is allowed in the area, so either visit during the off-season or wear very brightly colored clothing and stick to the designated visiting areas.
Looking for move-in ready homes in Delaware?
When you purchase a Montchanin Builders home in the Wilmington, Delaware area, you'll have easy access to tons of family-friendly amenities and attractions. It's all virtually in your backyard at The Overlook at Rockford Falls—a planned community that is in itself an homage to nature. When you enter, you'll be struck by the resemblance of The Overlook at Rockford Falls to a quaint European village, complete with a stream, rock wall, and walking trail. The community borders the waterfront and state park land, ensuring easy access to green spaces.
Call Montchanin Builders to schedule a viewing of our new homes in Delaware or inquire about special financing offers.
Additional resources for Delaware attractions: