Millennials Drawn to Wilmington, Delaware to Live, Work and Play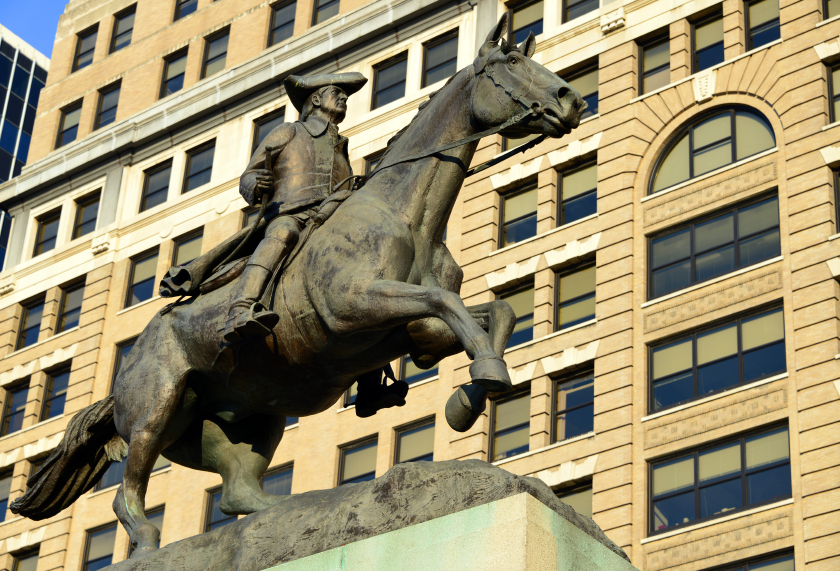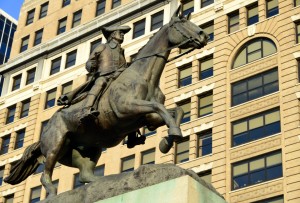 In a trend that is increasingly playing out in medium and large urban centers, many new young professionals are seeking opportunities to work and play within walking distance of their workplaces. These young millennials—born in the 1980's—are aspiring to a more collaborative life both in their career choices and in their lives away from "work." And office space builders and residential developers are recognizing the trend and responding in kind.
A February 4 NY Times article on downtown Wilmington, Delaware describes the demolition, conversion, and /or repurposing of urban spaces in traditional commercial and office districts into residential or mixed use (commercial and residential) developments to accommodate a new generation of workers who would prefer to live either where they work or a short commute away rather than spend valuable time on long commutes between the different areas of their lives.
Quick commute to condos & townhouses in Wilmington, DE
Office developers have been aware of developing office space within walking distance of Amtrak and rail services at Wilmington Station. Results of a recent survey by the National Association of Home Builders, a trade group, which found that 66% of millennials want to live in single-family homes outside of the urban center, support that decision.
This puts short-commute condo and townhouse communities like Darley Green near the top of the list for millennials and young families with a Wilmington wage earner.
Some of the downtown rental projects include a former department store that is being converted into 46 residential apartments, the former home of the Wilmington Savings Fund Society into 38 apartments, and a former parking garage and Cold War-era bomb shelter into 231 residential units.
"People want to live, work and play in the same community, and developers are responding to that," said Michael J. Hare, a senior vice president at the Buccini/Pollin Group, developer of the downtown projects. "We believe the time is right for urban living."
Expanding employers in Wilmington
Wilmington continues to be an increasingly important office center with the news that JP Morgan Chase, which already employs 7500 people in Delaware, purchased two more buildings in downtown Wilmington in 2014.
Other work spaces, particularly in the "TAMI" fields (technology, advertising, media, and information) stress a new collaborative work culture with more open planning rather than traditional enclosed offices.
Wilmington lifestyle opportunities expand as well
To accommodate the new workforce, Mackenzie Wrobel, a 26 year old who lives a half mile from her law clerk job at Superior Court of Delaware, says central Wilmington has seen the establishment of many more bars, restaurants, and entertainment venues in the last three years . These are in addition to Wilmington stalwarts like the Grand Opera House, a revered music venue at the north end of Market Street, or World Cafe Live, a renovated Colonial-era hotel that which gained a second life as a rock-concert space in 2011.
Townhomes 10 minutes from downtown Wilmington
Darley Green, the master planned community of gracious condos and townhouses in Wilmington DE,  provides affordable luxury for millennials and young families only minutes away from the expanding work opportunities in downtown Wilmington.  With easy access to I-495, I-95 and Route 13/Philadelphia Pike, commuters can also take advantage of the nearby Claymont commuter train, SEPTA R2 line, and the Wilmington Amtrak Station.
Downsizers and retirees can also take advantage of the easy proximity of Darley Green to New York, Boston, and Washington DC as well as the cultural opportunities in Philadelphia only twenty minutes away.
If you're relocating to Wilmington DE for work or about to start the next phase of your life as a retiree, come tour our model homes any day from 11AM to 5PM. For additional information, or to schedule an appointment, please call our Information Center at 302.655.2600.
Resources:
New York Times, Wilmington Seeks a Youthful Energy Downtown, http://www.nytimes.com/2015/02/04/realestate/commercial/wilmington-caters-to-millennials-in-downtown-development.html?_r=1
WhiteHouse.gov, Fifteen Economic Facts About Millennials, http://www.whitehouse.gov/sites/default/files/docs/millennials_report.pdf