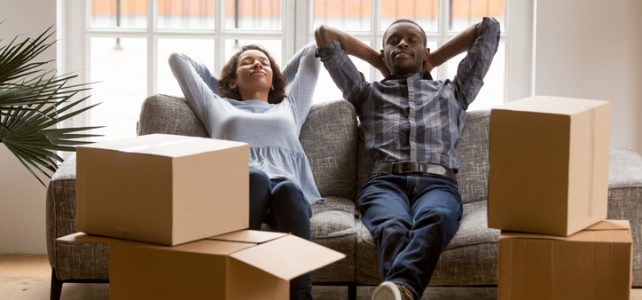 Moving to Delaware from Another State? Here's Your To-Do List
Moving to Delaware or any other new state can be exciting but also challenging. There's a lot to do if you're just moving across town, but your to-do list can get intimidatingly long when you are picking up roots and moving to a different part of the country. The good news is that the process doesn't have to be stressful. Use this checklist to make your move smooth, efficient, and, dare we say it, fun!
Set a Budget
Moving can be expensive, and these costs are compounded in interstate moves. It is important to set a budget to make sure that you don't overspend on moving costs and expenses. Be wary of additional and hidden fees that moving services sometimes sneak into a bill.
Choose a Mover
Finding a good moving company that specializes in state-to-state moving is a priority. Find a company with experience in interstate moves, as they will have the necessary knowledge regarding highway logistics and federal laws, weight regulations, and other things you might not even know you need to be aware of.
Be sure to get quotes from at least three different companies to make sure you're getting the best deal for the services offered.
Clean and Purge
A move provides the perfect impetus to do some cleaning and purging. Take inventory of all your household items, splitting them into three groups: keep, give away, and garbage. Being ruthless with what you get rid of can only help save you money on moving costs.
Start Packing Early
Packing is a process that should not be left until the last minute. You'd be surprised how long it takes to pack up an entire home. You can use helpful online packing checklists to stay organized. Don't forget to pack a suitcase or box with essentials that you will need on moving day, and the days immediately following your move.
Cancel Your Services
While packing and moving both take a long time, it's important that you don't forget about details like officially changing your address, cancelling services, and transferring home utilities.
Be sure to change your address on your bank accounts and credit cards, as well as with the USPS to make sure you don't miss important mail. Cancel any subscriptions to local clubs or memberships, as well as all home delivery services.
Also, it's vital that you schedule the disconnection of any home services and utilities in your current home and schedule re-connection of the same services in your new home. Look into services like gas, water, electricity, Internet, and cable.
Start With A Move-In-Ready Home
Congratulations on your decision to relocate to the beautiful state of Delaware! Your interstate moving checklist will get a lot shorter if you choose a luxurious and affordable move-in ready home at one of Montchanin Builders' unique walkable communities. Our spacious new homes in Delaware offer modern amenities, impeccable construction, and effortless convenience. Call us today to schedule a tour or to inquire about our special financing offers.
Additional resources for Delaware homebuyers:
Moving.com, A Checklist For Moving Out of State, https://www.moving.com/tips/your-checklist-for-moving-to-another-state/
Extraspace.com, The Ultimate Moving Checklist, https://www.extraspace.com/blog/moving/moving-guides-tips/moving-cross-country-the-ultimate-moving-checklist/